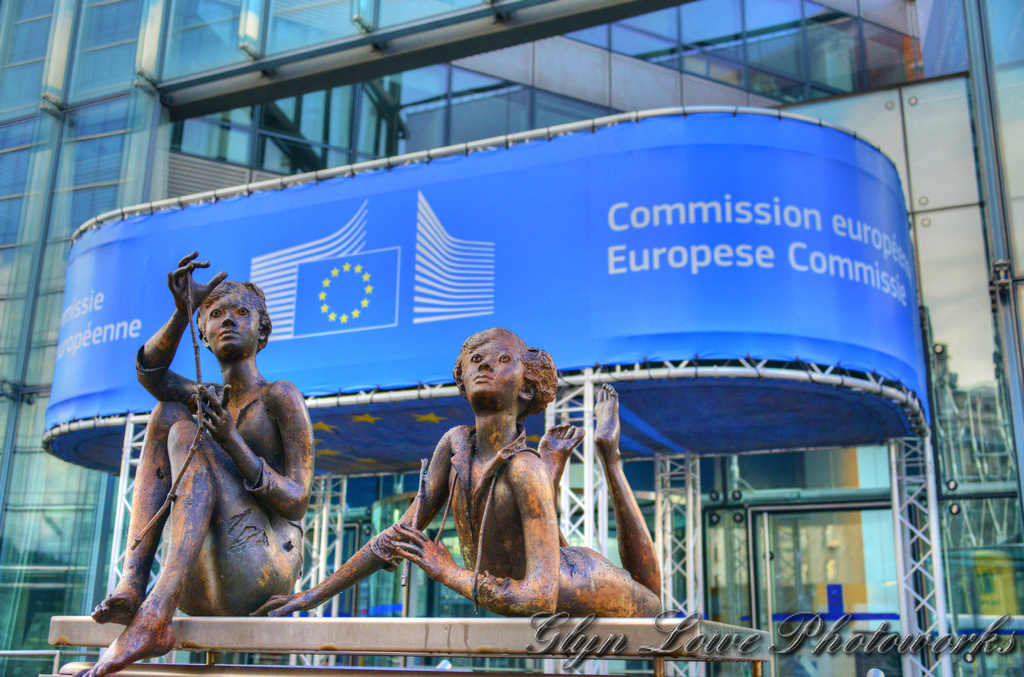 On Tuesday, the European Commission adopted its annual Enlargement Package, part of which are seven separate reports on Albania, Bosnia i Herzegovina, fYROMacedonia, Kosovo, Montenegro, Serbia and Turkey.
The European Union's Enlargement Policy is in focus.
The bloc will welcome new members only if established criteria are met, reforms have been implemented and all this based on "fair and rigorous conditionality", as europeanwesternbalkans.com reports.
The most important step taken today was that the Commission recommended that the Council decided "that accession negotiations be opened with the former Yugoslav Republic of Macedonia and Albania, in light of the progress achieved, maintaining and deepening the current reform momentum."
Mogherini and Hanh
High Representative for Foreign Affairs and Security Policy/Vice-President of the Commission, Federica Mogherini said: "A step forward today for the former Yugoslav Republic of Macedonia and Albania is a step forward for the entire Western Balkans region. Our strategic focus and engagement are delivering practical progress and benefits to the people in the region. The work on reforms and modernisation however needs to continue, in the interest of the partners and the European Union."
As for the Commissioner for European Neighbourhood Policy and Enlargement Negotiations, Johannes Hahn, he noted: "Our enlargement policy continues to be a key engine driving reforms in the Western Balkans. It is modernising the region's economies and societies, making it gradually a more prosperous and stable place which is also in the EU's genuine interest. The recommendations for the former Yugoslav Republic of Macedonia and Albania we issued today acknowledge the progress made. It's an important step forward, but it is clear – and this counts for all Western Balkans countries: there are no shortcuts on the way to the EU. Important gaps remain. We need to see the reforms, especially in the rule of law, be implemented more vigorously and produce sustainable results. These reforms are not "for Brussels" – effective judiciary, effective fight against corruption and organised crime, efficient public administration, stronger economy – all this will directly benefit the region and its citizens, and Europe as a whole."
The Economic Reform Programmes (ERPs)
Apart from the Enlargement Package, for the first time, the Commission made its annual assessments of the Economic Reform Programmes for the Western Balkans and Turkey public.
According to the annual assessments of the Economic Reform Programmes for the Western Balkan countries and Turkey there is economic growth while the countries in question seem to be paying attention to their macroeconomic and fiscal stability.
The EC report clarifies that the published data become "the basis for a multilateral economic policy dialogue involving enlargement countries, EU Member States, the Commission and the European Central Bank. The dialogue culminates in a high-level meeting during which participants adopt joint conclusions that include country-specific policy guidance reflecting the most pressing economic reform needs."… / IBNA