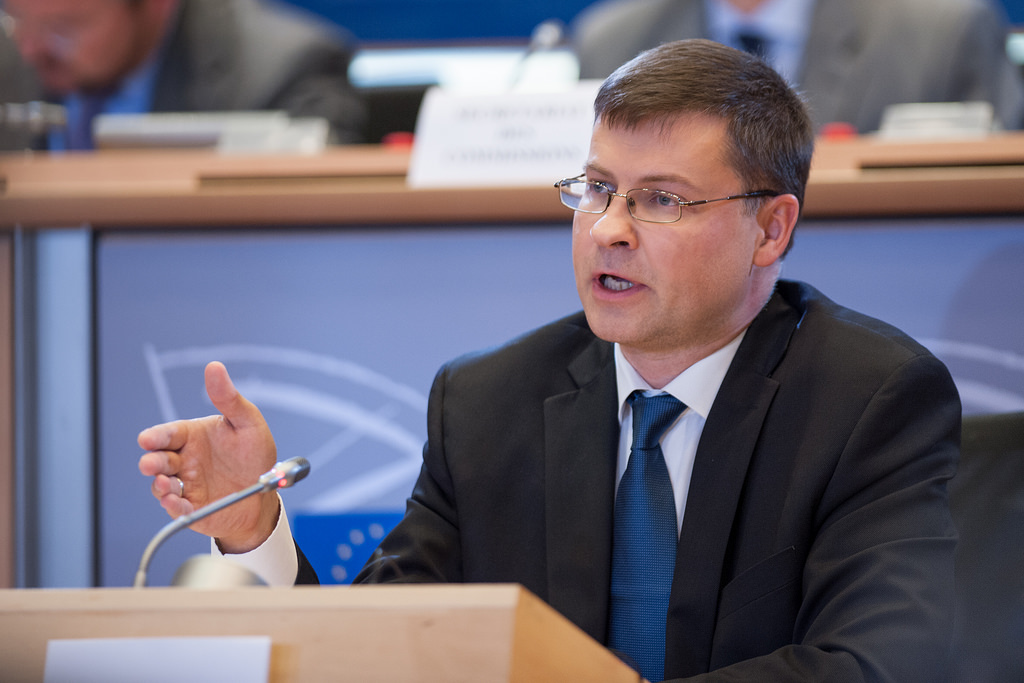 The closure of the Excessive Deficit Procedure for Greece proposed today the European Commission to the Council. "This follows the substantial efforts in recent years made by the country to consolidate its public finances, coupled with the progress made in the implementation of the European Stability Mechanism support programme for Greece", the Commission said.
Vice-President Valdis Dombrovskis, responsible for the Euro and Social Dialogue, underlined that "our recommendation to close the Excessive Deficit Procedure for Greece is another positive signal of financial stability and economic recovery in the country. I invite Greece to build on its achievements and continue to strengthen confidence in its economy, which is important for Greece to prepare its return to the financial markets. Swift implementation of agreed reforms is crucial to bring about their positive effects to the Greek society and economy. A long-term growth strategy would help ensure more and better jobs, robust growth and prosperity in the future".
The Commissioner for Economic and Financial Affairs, Pierre Moscovici added that: "This is a very symbolic moment for Greece. After so many years of sacrifices by the Greek people, the country is finally reaping the benefits of its efforts. Following the payment of 7.7 billion euros on Monday as a result of the conclusion of the second review, today's proposal by the European Commission is a recognition of the massive reduction of Greece's fiscal deficit, to below the euro area average. Greece is now ready to exit the Excessive Deficit Procedure, turn the page on austerity and open a new chapter of growth, investment and employment. The Commission will remain at the Greek people's side during this new phase".
"On Monday, there was the reimbursement of the trans by ESM. Yesterday, the 150 million for Juncker Plan. Today, exit from Excessive Deficit Procedure. #Solidarity", commended on twitter Commission's Chief Spokesperson Margaritis Schinas.​/IBNA