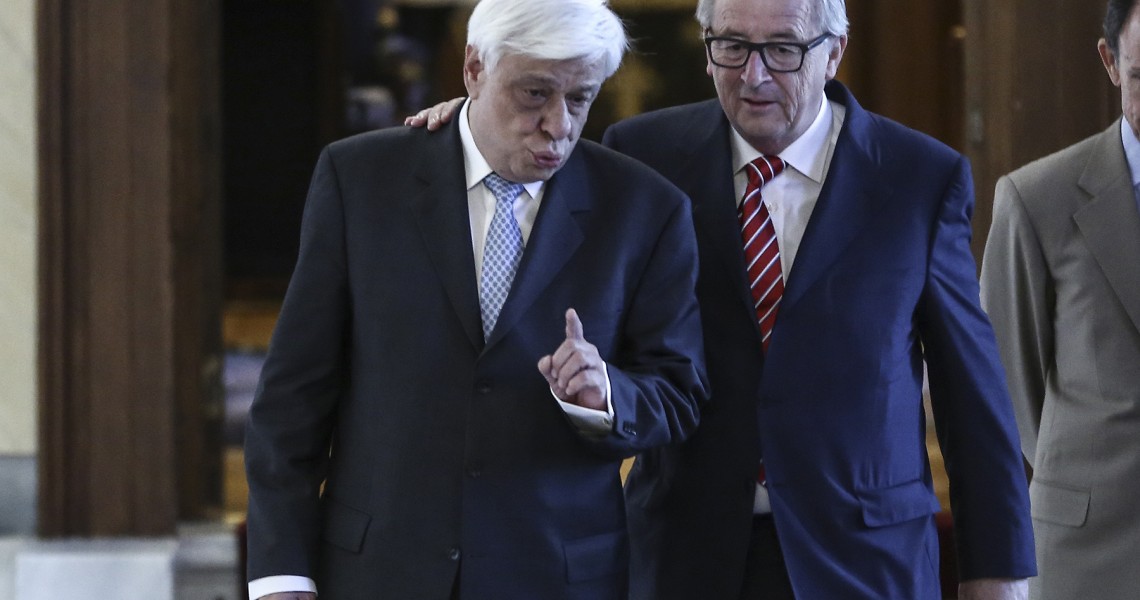 The President of the European Commission Jean-Claude Juncker is on an official visit to Athens, on Thursday, where he already met the President of Greece Prokopis Pavlopoulos, and is now in a private get together with the Greek premier, Alexis Tsipras. Their meeting is expected to last for an hour and they are expected to discuss Greece's exit from the bailout programme, issues of European interest as well as the case of the two Greek soldiers who remain in detention in Turkey.
Juncker is together with the Chief Spokesperson of the European Commission, and a Deputy Director-General at the Commission's DG Communication, Margaritis Schinas and with the European Commissioner for Migration, Home Affairs and Citizenship, Dimitris Avramopoulos.
After his meetings with the Greek political leadership, the EC head will address the plenary of the Greek Parliament.
He will also meet with the leader of the main opposition "New Democracy" party,  Kyriakos Mitsotakis.
While at the Presidential mansion where he was welcomed by Prokopis Pavlopoulos, the latter told him, as ANA-MPA reports, "I want to assure you that the majority of the Greek people support Greece's course in the European Union and recognize your decisive contribution to helping it remain in Europe and the eurozone, even in a very critical juncture."
EU Commissioner Dimitris Avramopoulos was also present at the meeting…. / IBNA
Main Photo: Greek President Prokopis Pavlopoulos and the EC President Jean-Claude Juncker