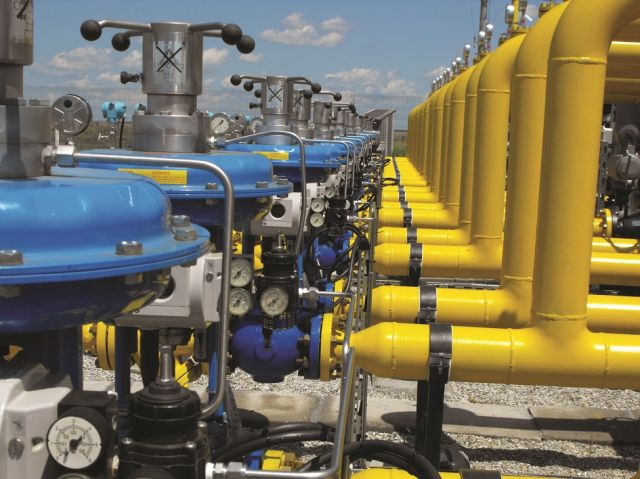 The European Commission (EC) has opened a formal investigation to assess whether Romania's gas transmission system operator Transgaz has been hindering gas exports from Romania to other EU Member States, as a press release informs.
The Commission will investigate whether Transgaz has abused a dominant market position in breach of EU rules.
"The Commission is determined to ensure that consumers throughout the EU enjoy secure energy supplies at affordable prices. An integrated and competitive single European energy market is essential in this regard. We therefore need to investigate whether Transgaz has been abusing its dominant position by isolating the Romanian gas market and preventing its integration into the European gas network," Commissioner Margrethe Vestager, in charge of competition policy, said.
Romania is the third largest natural gas producer in the European Union (after the Netherlands and the United Kingdom) and has important gas reserves, including newly discovered natural gas fields in the Black Sea. Transgaz is the sole operator of the natural gas transmission system in Romania.
The Commission's antitrust investigation will focus on indications that Transgaz has devised a strategy to restrict gas exports from Romania to other Member States. This strategy may have been implemented in several ways including through the use of: interconnector transmission fees, underinvestment or delays in the building of relevant infrastructure, and un-founded technical arguments as a pretext to prevent or justify delays in exports.
Transgaz's behaviour, if established, may be in breach of the EU's antitrust rules (Article 102 of the Treaty on the Functioning of the European Union) and constitute a restriction of competition and lead to a limitation in the choice of supply route. This could lead to higher prices and less secure supplies of natural gas by decreasing liquidity on wholesale gas markets in Romania. The behaviour could ultimately harm EU consumers and run counter to the Energy Union objectives of greater integration and increased security of supply in European energy markets.
The opening of the formal investigation follows inspections carried out in June 2016 in Romania.
EC will now carry out its in-depth investigation as a matter of priority. An opening of a formal investigation does not prejudge its outcome, the release pointed out./IBNA
Source: romaniajournal.ro