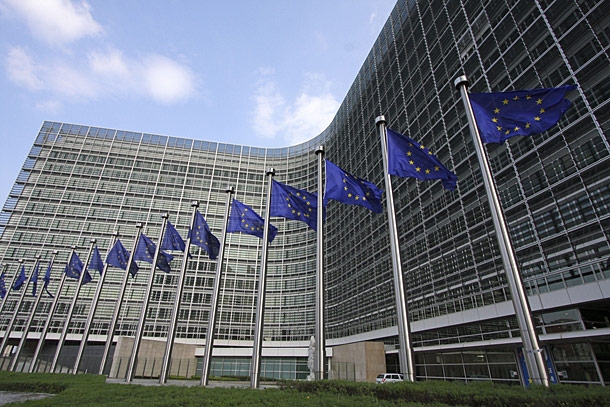 The European Commission said on Thursday that the Belgrade-Pristina dialogue "never was, and will not be based on ultimatums."
Tanjug said it was told this on the occasion of Pristina's conditions for the continuation of the negotiations.
The focus of the ongoing dialogue at this time is to implement what has already been agreed, the EC said.
"It is not currently discussed what will happen afterwards," Tanjug quoted EC sources as saying.
The agency also cited diplomatic sources close to the Belgrade-Pristina negotiating process in Brussels who said that this "plan on the next phase of dialogue" which Tahiri on Wednesday presented to a committee of the Kosovo Assembly was "an old document."
"That document was drafted more than two years ago by the Kosovo government within consultations on how they viewed the dialogue with Belgrade, and on the topics they wish to launch," the unnamed source said, and added that in order for "such proposals, coming both from Belgrade and from Pristina" to make it to the negotiation's official agenda, both Belgrade and Pristina must first agree to it.
"The topics that Tahiri has repeated before the Kosovo parliament, as well as the repeated prejudging of the dialogue's outcome, are primarily geared toward the internal political circumstances in Kosovo," the same source claims.
"Not familiar"
Maja Kocijancic, spokeswoman for EU foreign policy and security chief Federica Mogherini, said in Brussels Thursday she was not familiar with a document in which Pristina had set new conditions for Belgrade, noting the EU was a facilitator in a dialogue that was currently focused on implementing agreements.
In a statement to Tanjug, she confirmed Serbian PM Aleksandar Vucic and Mogherini would speak by phone later in the day.
"The EC's position is very clear: the EU is a facilitator in the dialogue on normalization of relations between the two sides – that is dialogue and nothing else but dialogue," she said.
Kosovo's Minister for Dialogue Edita Tahiri has announced the third stage of the Belgrade-Pristina dialogue, which she said would also be the last, would address issues including border demarcation, missing persons and a recognition of Kosovo./IBNA
Source: B92