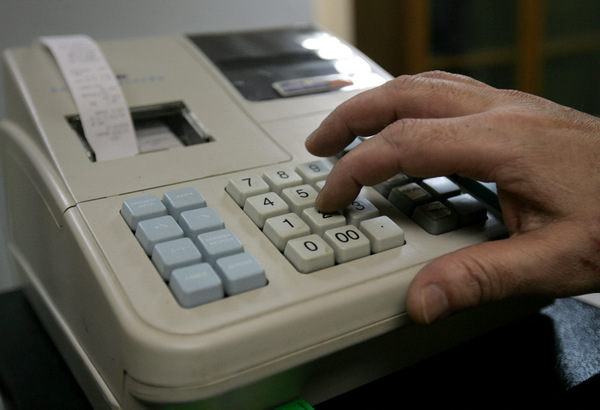 Athens, September 7, 2016/Independent Balkan News Agency
By Spiros Sideris
The Greek economy's leakage in revenue from VAT amounted to EUR 4.92 billion in 2014 EUR 2014, versus EUR 6.34 billion that was the corresponding loss in 2013, according to a European Commission report.
This survey relates to the total difference between expected and actual revenue from VAT (the "VAT gap") in EU Member States.
According to Commission estimates, the Greek State should have received in 2013 from VAT an amount of about EUR 18.9 billion. Instead it received about EUR 12.6 billion, ie a loss almost 33.5% of the expected money. In 2014, according to the same study, the Greek State should have received an amount of about EUR 17.6 billion. Instead it received EUR 12.7 billion. That is, it lost around 28% of the revenues it was supposed to have received according to the Commission.
At EU level, the loss in 2014 was around 14%. The VAT gap ranged from a high rate of non collected VAT (37.9%) in Romania, to a very low percentage (1.2%) in Sweden. In absolute terms, the highest VAT gap was recorded in Italy (EUR36.9 bn), while Luxembourg had the lowest (EUR 147 mln).
On the occasion of the results of the report, the Commission yesterday reiterated calls for Member States for "a radical overhaul of the EU VAT system in order to become more effective and to combat fraud".
Commissioner for Economic and Financial Affairs, Taxation and Customs, Pierre Moskovisi said: "The Member States lose tens of billions of foregone tax revenues. This is unacceptable. The current system is highly insufficient to address the problem of fraud and miscalculations on VAT and it is clear that the numbers are not going to improve on their own. Member States should agree quickly to establish a definitive VAT system in the EU that will be shielded against fraud, as the Commission proposed earlier this year. Therefore, I urge all Member States to undertake a frank and substantive discussion, the results of which will be taken into account in the formulation of proposals next year so that we can give a definitive solution to this problem".