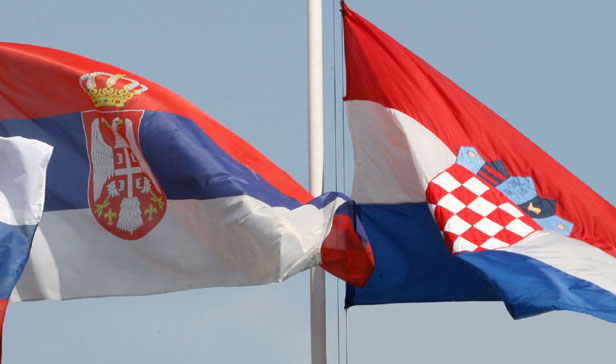 Belgrade, April 14, 2016/Independent Balkan News Agency
By Milos Mitrovic
The European Commission has dismissed the Croatian preconditions to Serbia, which Zagreb has used to block the opening of the Chapter 23 (rule of law) in Serbia-European Union accession negotiations, Croatian daily Jutarnji list revealed today.
The Commission does not consider as disputable the Serbian law on universal jurisdiction in trials for war crimes committed in the former Yugoslavia, Jutarnji list, which had exclusive insight in EC's non-paper reported. The international law does not forbid any country to widen its jurisdiction by so called extraterritorial or universal jurisdiction, EC has stated, according to Croatian daily.
At the same time, EC found that Serbian law does not breach the sovereignty of the "respective state", nor it means interfering in its internal affairs. The Commission suggests that Serbia and Croatia should resolve the problem at a bilateral level, rather than through Serbia-EU accession talks. Therefore, the EC believes that accession negotiations should be unblocked.
"There are ongoing consultations between EC and Croatia and other EU member states as well, in order to find the path to move the process and open Chapter 23 until the end of June", Jutarnji list reported. Croatia believes that some of its demands should be taken into account later or during the closure of Chapter 23, the daily added.
EC has made its conclusions after acknowledging both Croatian arguments and Serbia's response. Croatia claimed that Serbia has been "misusing" its war crimes law, singling out a Serbian warrant against Ejup Ganic, member of Presidency of Bosnia and Herzegovina during the 1990s civil war.
In 2010 he was arrested at Heathrow Airport in London after Serbian judicial authorities issued an extradition warrant. He was accused for conspiracy to murder 40 Yugoslav People's Army soldiers in the Dobrovoljacka Street in Sarajevo attack in 1992. He was released on March 12, after judge John Laws remarked that the arrest warrant by Serbia was politically motivated and therefore granted Ganic bail.
Earlier this month Croatia blocked the opening of the Chapter 23 also requesting from Belgrade to "fully cooperate" with the International Criminal Tribunal for the former Yugoslavia and to apply the bilateral agreement on minorities' rights.