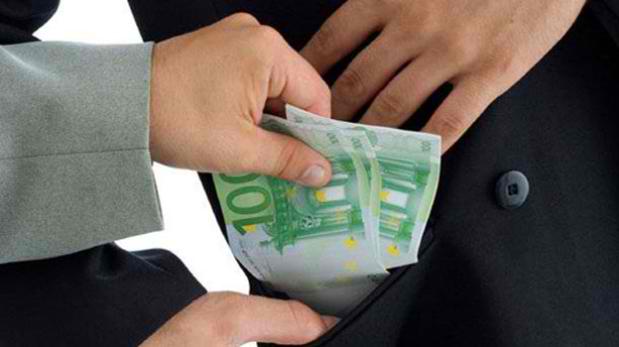 By Daniel Stroe – Bucharest
Romania's level of corruption is perceived as being extremely high compared to the European standards and it impedes the economic activities and is a major factor of discouragement for foreign investments, reads a report on industrial competitiveness released today by the European Commission.
Therefore, Romania's declining competitiveness against the overall international background reflects a failure of policies, mainly because major changes meant to invigorate the business environment have been postponed which resulted in a serious administrative burden and the absence of a pro-e-governance orientation.
The text also highlights the problems in accessing financing sources slow investments. Despite some progress being made, some complex procedures are maintained when, for instance, a company wants to connect to the electrical grid, payment of taxes, issuance of construction licenses and settlement of insolvency cases, the reports also points out.
The commission goes further and tackles the old issue of the independence of the judiciary in Romania, country which has been, along Bulgaria, under the scrutiny of the European executive arm since 2007 due to problems in this field. The report notes that Romania has been unable to apply its commitments which were supposed to consolidate the independence of the judiciary system and the political attacks against justice still go on.
Finally, corruption remains a serious problem, the commission emphasizes. It believes that Romania could take more measures as concerns the control over the state's interests and other forms of corruption, especially through establishing a set of transparent norms regarding the lobby activities, ensuring an unhindered access to public information and transparency and integrity in the public procurement processes.
The European Commission also shows concern about what it calls the challenge of "durable and transparent exploitation of natural resources" in Romania and warns the effects on the environment and public health can have a negative impact on the country's competitiveness. The report mentions in this context the shale gas exploration licenses issued in Romania and the fierce debate concerning the cyanide based gold mining project at Rosia Montana.
Last, the report observes the foreign investments have decreased since 2009 and reached 1.7 billion Euros in 2012, about 80 per cent less than in 2008. Still, Romania is ranked the sixth in Europe among the most attractive countries for foreign investors over the next three years, according to a study by Ernst&Young, concludes the European Commission report.