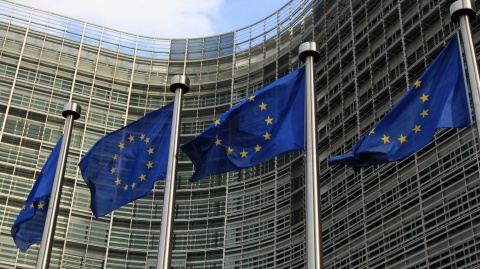 Sofia, April 8, 2015/ Independent Balkan News Agency
By Clive Leviev-Sawyer of The Sofia Globe
The European Commission has received Bulgaria's formal complaint against Greece's plans to introduce a new tax on transactions with firms in countries with "preferential tax regimes" and was analysing it, EC spokesperson Annika Breidthardt said on April 8.
"The European Commission is aware of the new Greek tax provisions and the concerns about the potential negative impact they may have on the single market. We confirm that we have received a letter from the Bulgarian authorities and we're analysing it," Breidthardt said during the daily mid-day press briefing.
"We await the legal interpretations provided by the ministerial decree to clarify the scope of the new legislation and, once this assessment is made, the Commission will take the necessary decisions to ensure compliance with EU law, if need be," she said.
Breidthardt said that Bulgaria was the only EU member state to have lodged a formal complaint so far and declined to comment on media speculation that the EC could compensate Bulgaria for any losses incurred as a result of the introduction of the new tax.
Last week, Bulgaria's Finance Ministry raised a formal objection to the Greek regulations in a letter sent to EU economic and financial affairs commissioner Pierre Moscovici, arguing that the new rules "would compromise and impair the overall functioning of the EU internal market", as well as harm bilateral trade and investment.
The regulations in question were passed last month by Greece and envision the introduction of a 26 per cent tax on all transactions carried out by Greek companies with firms in countries with "preferential tax regimes", a list that includes three EU member states – Bulgaria, Cyprus and Ireland – with a lower corporate tax rate than Greece.
Under the new rules, the tax would be charged up-front and companies will have three months to obtain a rebate by proving that the transaction was a routine commercial operation, rather than a deal meant to avoid paying taxes in Greece.
On April 7, Bulgarian Deputy Prime Minister Meglena Kouneva said during a hearing in the parliamentary budget committee that the Cabinet would seek a diplomatic solution to the looming tax dispute and was preparing meetings with Greek officials to discuss the matter.