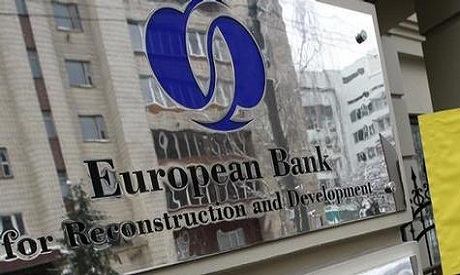 Bucharest, May 14, 2015/ Independent Balkan News Agency
By Daniel Stroe
The European Bank for Reconstruction and Development (EBRD) has slightly improved its prognosis on Romania's economic growth in 2015 to 3 per cent from its 2.8 per cent previous forecast in January, in keeping with similar figures issued by other international institutions, according to a report released today on the occasion of the Annual General Assembly of EBRD shareholders.
This is so far the highest growth estimate issued so far by an international financial institution. For 2016, the EBRD estimates that the Romanian economy will record an advance of 3.2 per cent, one of the highest growth rates in emerging Europe.
Earlier this month, the European executive branch also revised up its forecast for Romania's economic growth in 2015 to 2.8 per cent, from 2.7 per cent, as previously estimated in February, according to the Commission's Spring 2015 Economic Forecast released today.
"Economic growth in Romania is forecast to remain robust in 2015 and 2016, driven by strong private consumption and recovering investment. Inflation is expected to fall significantly in 2015 and remain low over the forecast horizon. The fiscal consolidation path is projected to be reversed in 2016," reads the country forecast for Romania.
According to the document, the Gross Domestic Product (GDP) growth is forecast to remain robust and above potential at 2.8 per cent in 2015, mainly driven by private consumption and investment. Accelerating domestic demand, again boosted by cuts in indirect taxation, as well as a benign external environment, are expected to lift real GDP growth to 3.3 per cent in 2016.
A forecast released last month by the International Monetary Fund put Romania's economic growth for 2015 at 2.7 per cent, up from the 2.4 % previously assessed.
On Wedsneday, the National Statistics Institute (INS) announced gross domestic product increased 4.3 percent over the first quarter from a year earlier, compared with 2.7 percent in the fourth quarter, amid an increase in exports and industrial output. Moreover, according to Eurostat, EU statistics bureau, Romania and Cyprus registered the largest economic expansion over the three months of 2015.
PM Victor Ponta underlined the 4.3 per cent growth over the first quarter is "the largest post-crisis economic growth". "We can finally be first in Europe in terms of positive news", Ponta reacted on Facebook after INS issued the statistics.