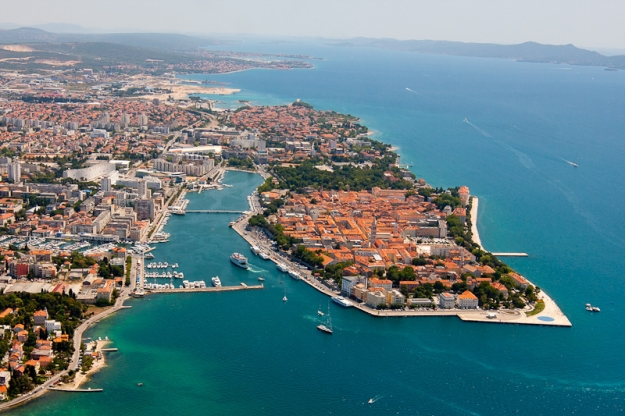 By Marija Avramovic – Zagreb
European Bank for Reconstruction and Development (EBRD) signed in Zadar a loan agreement worth 30 million euro with Turkish Dogus group for two marines in the region of Zadar – Dalmatia and Borik, EBRD reported yesterday.
The loan will be syndicated with 10 million euro provided by the EBRD and 20 million euro, which were secured by Privredna banka Zagreb (PBZ) and Erste & Steiermärkische Bank (each with 10 million euro), according to an EBRD press release.
The funds will be invested in the modernization of the group's marinas, Dalmacija and Borik in Zadar area.
Turkish Dogus group took over these marinas in 2012 and as such proceeds, as pointed out by the EBRD, with part of their ambitious development plans.
"The first contract with the turkish group that has three marinas in Croatia, two in Zadar and one in Sibenik, has been signed by the European Bank for Reconstruction and Development for ten years. This is the first EBRD's loan which is funding the Croatian nautical tourism", said EBRD Director for Croatia Vedrana Jelusic Kasić, adding that this was a sign of recognition to the potential of nautical tourism in Croatia which has been having a steady growth in the last ten years.
"The importance of this contract can be seen in the fact that Marina Dalmacija near Zadar has more than a thousand berths and is the largest in Croatia and we have recognized the Dogus Group as an important strategic partner who has several marinas in Turkey and four in Greece", she said.
"With this money we will renew the infrastructure in the marina until the beginning of next season, replace containers with solid buildings, build restaurants and other facilities so that the quality of the offer will be raised to a higher level", Burak Baykan Dogus group director for Dalmatia said.
Dogus group, which is currently one of the largest investors in croatian tourism, will soon begin the construction of tourist resort in Sibenik, and by the end of next year it should begin restoration of the old factory buildings of Maraska, in the attractive part of Zadar by the sea, which will be turned into a luxury hotel.