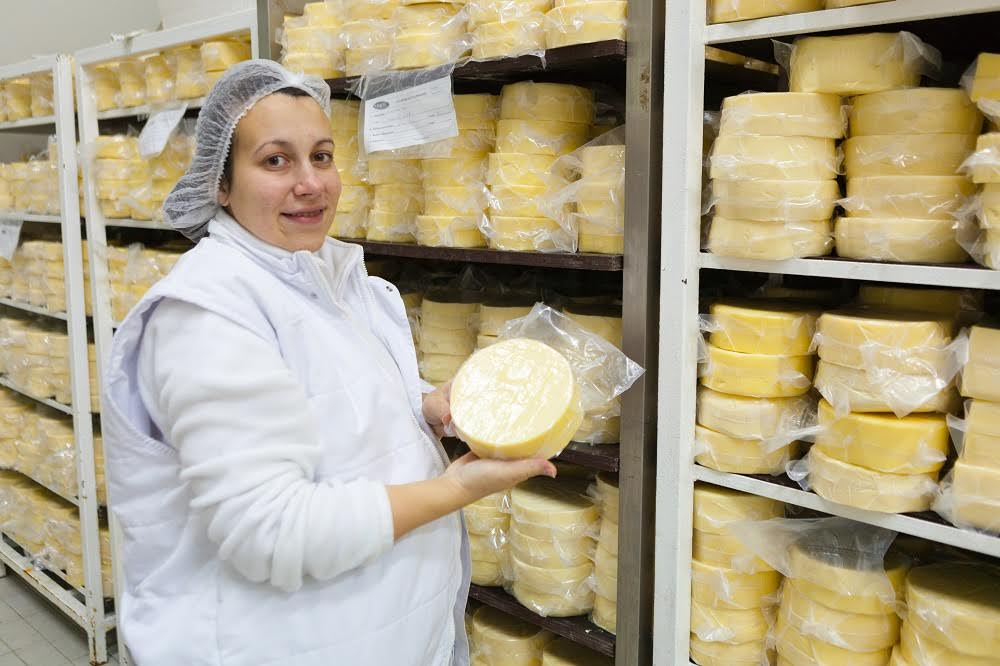 Nenad Vukoje and his wife started to produce yogurt in Bileca, in Bosnia and Herzegovina 18 years ago. They invested in a military cauldron and a yogurt cup filler, they rented some small premises of 30 square metres and produced around 150 litres each day.
"We did not have any employees, it was just our family. It was through hard work and our ambition to succeed that we managed to increase our capacity every year. Step by step, we were purchasing more equipment until 2002 when we (finally) decided to build a new facility", Vukoje said.
The family continued to build its business and successfully expand production. Last year "Padjeni" invested more than BAM 1.6 million (about €800,000) and, for example, started to establish lacto-freeze stations for collecting raw milk.
"Padjeni" is one of almost 60 companies that have already benefited from an European Bank for Reconstruction and Development (EBRD) programme with the European Union to make small and medium-sized enterprises (SMEs) in Bosnia and Herzegovina more competitive locally and regionally, as well as in the European and global markets. The EBRD provides a total of €20 million in credit lines to participating banks for on-lending to businesses such as "Padjeni". These funds help the companies to make investments to comply with EU directives in the fields of environmental protection, occupational health and safety, and product quality and safety.
"The EU supports this project with €4 million in funding to provide advice on equipment and technologies as well as incentive payments to businesses on successful completion of their upgrades. Padjeni's success is benefiting the whole local economy: it has grown to more than 100 employees and works closely with up to 1,000 farming cooperatives, providing important job opportunities in the local agriculture sector", reported EBRD.
"All our technical equipment is new and high-tech – we must invest in new technologies and products to survive in the market," Vukoje stressed.
He added that the processing cycle is completely closed and constantly monitored using the HACCP management system and internal controls. Apart from their very own lab, all products are controlled in state acreditated external ones.
"Padjeni's" current dairy facility processes around 40,000 litres of milk for 30 'end products', including some made of sour milk (yogurts, spreads), soft cheeses, mature cheeses, as well as traditional products ('sack' clotted cream or 'torotan' cheese). The company is proud to support its local community, around 250 households in 15 settlements. The business's support includes, for example, a water-supply project worth more than BAM 1.5 million (about €770,000), which is currently being finished in co-operation with the local authorities.
Although in 2016 "Padjeni" obtained a permit to export their products to the EU, until now everything is sold in Bosnia and Herzegovina and Montenegro, only. However, the goal remains to expand across the border.
"A programme like this one by the EBRD and EU is very important for our future development. It provides a boost to new investments and new technologies, which are crucial elements to support both our business and our country's economy", Vukoje added.
Ian Brown, Head of the EBRD's office in Bosnia and Herzegovina said that EBRD provides SMEs with much-needed access to financial support so that they can make the necessary investments, in order to become more competitive, which in turn, creates new employment and economic opportunities.
"This is one of many ways in which the EBRD supports the country's economy, which includes both support for businesses as well as investments into strategic transport links", Brown underlined…. / ΙΒΝΑ