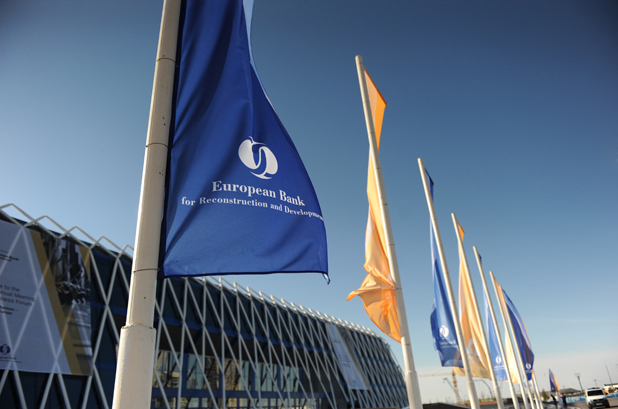 Tirana, 22 December 2015/Independent Balkan News Agency
The European Bank for Reconstruction and Development (EBRD), says that Gross Domestic Product (GDP) in Albania for 2015 was a modest one, at a rate no higher than 2,3%. This is a lower forecast than that of the government and IMF (2,7%).
Growth of GDP is assisted by the clearance of the majority of government debts last year, low interest rates and a gradual growth of bank loans. However, according to EBRD, macroeconomic disequilibrium threats remain high and the financial sector is exposed to internal and external blows.
Director of the Sector for Economic Affairs of EBRD Countries, Peter Sanfey, says that another difficulty consists of the fact that taxes have increased. Sanfey also mentions the fact that interest rates have reached an all time low.
Fast economic growth in 2016 is expected to be supported by an improved external environment (especially in the eurozone) and the start of construction works for the Trans-Adriatic Pipeline (TAP).
According to EBRD, in the medium term, Albania can benefit significantly from a global recovery if it is not able to make further progress in structural reforms and make progress in launching accession talks with the EU.
EBRD concludes that economic performance has improved, but growth remains slow. According to this institution, economic growth in the past three years (2012-2014) was restricted. The 2,2% growth in 2014 was mainly affected by the service sector (except for transport, post and communication). Thus, according to EBRD, GDP for last year was higher than the target, at 2,1%.
The oil industry and agriculture have offered a positive contribution in the growth of GDP, while production and construction have fallen as opposed to a year ago. In the first half of 2015, the report notes, economy grew by 2,6%, in spite of the damages caused by the floods in the south of the country in Spring.
Unemployment rate has gone up to 17,6% at the end of 2014 as opposed to 16,8% a year ago, with an unemployment rate of 33,8% among young people (aged 15-29) at the end of 2014, the report says.
According to EBRD, under these circumstances, monetary policies reliefs have continued, while fiscal performance has weakened in 2015.
Tax revenues have fallen below expectations, "Transition report 2015-2016" notes. "Fiscal discipline has significantly improved in the past two years and it has contributed for an improved overall macroeconomic environment, but weaknesses in the collection of taxes are a real challenge for the reduction of informality in the economy", EBRD recommends.
Stopping on the priorities for 2016, EBRD says that the growing efforts by the authorities to reduce informality are welcomed and continue to apply. The problem with informality, which has existed in Albania for a long time, is an obstacle for the development of legitimate businesses and discourages the collection of revenues from taxes, EBRD report notes. /ibna/