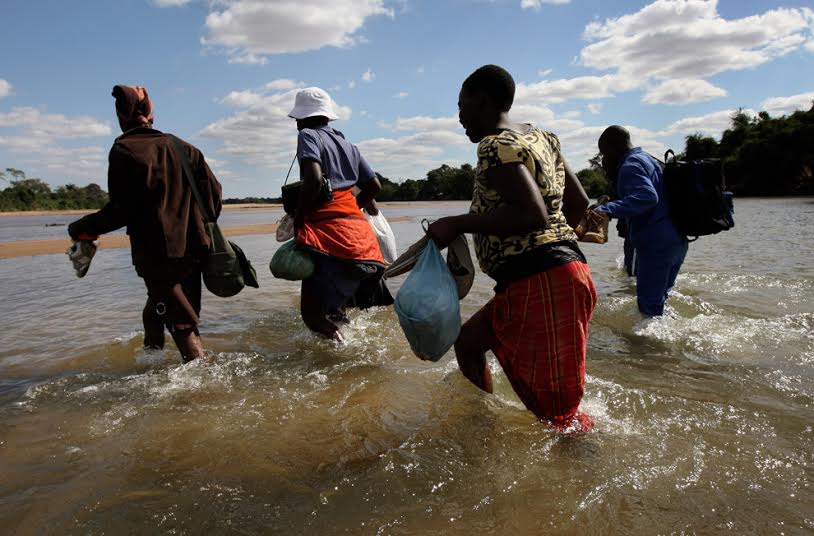 IBNA Special Report
Skopje, August 19, 2014/Independent Balkan News Agency
By Naser Pajaziti
The deadly virus, Ebola, which has affected African countries, is now appearing as a threat for Balkan countries too, including FYR Macedonia.
So far, there have been no reported cases in the country, but authorities have taken all measures in border crossing points to prevent potential dangers of the spreading of this virus.
There have been increased inspections in the airports of Skopje and that of Ohrid, where medical teams have been stationed, in order to identify every suspect coming from African countries.
There are great concerns even among residents in the northern part of the country, on the border with Serbia. Residents of Llojan village say that they are exposed to the danger of the spreading of the virus, as African refugees use their village and surrounding area as a transit area to go to Serbia and then to west European countries.
Mayor of Llojan, Selami Memeti told IBNA that this village may be endangered by the virus and that there's panic among residents, as hundreds of African refugees are temporarily stationed in the village and around it.
"We call on border police to intervene and secure this area, because on a daily basis, we have African emigrants coming here. In these high temperatures, this virus can be easily spread. State authorities are doing nothing and we're very worried", says Memeti.
The Ministry of Interior says that everything is being done to stop the arrival of African emigrants, but this ministry also launches accusations against the Greek authorities.
Ministry of Interior spokesman, Ivo Kotevski told IBNA that the problem is on the border with Greece, as FYROM doesn't have a very good collaboration with this country.
"Macedonia is a transit country which enables these people to reach their final destination, the EU countries. Unfortunately, we cannot say that we have a good regional cooperation, especially with Greek police, because the main problem is on the southern border, which serves as the entry point for illegal emigrants. So far, we have not found any Ebola infected people, but the majority of them have been infected by other viruses", declared Kotevski.
According to him, maximum efforts are being made to prevent African emigrants.
"From the start of the year, police has caught 54 traffickers of refugees and 144 illegal emigrants. The majority of emigrants were from the African continent", said the spokesman of MoI.
Ministry of Health issued an announcement a few days ago informing that this virus doesn't pose any threats and that all measures have been taken to prevent the spreading of this disease, which causes a rapid death and for which there's no cure.
According to this ministry, the symptoms of the virus consist of fever, vomiting, throat aches, muscle aches, which are often followed by external and internal bleeding and death often comes as a result of liver and kidney insufficiency.