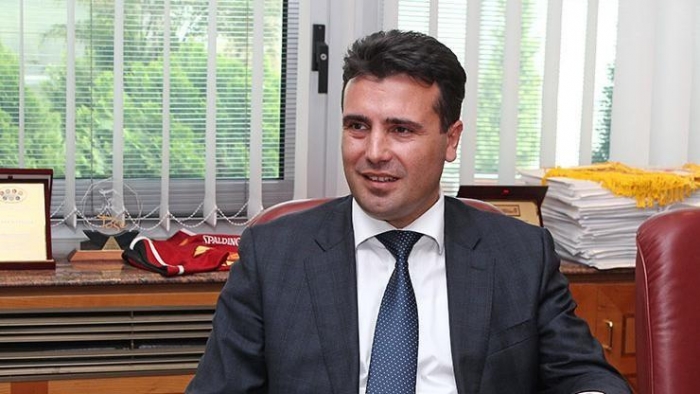 Skopje, February 20, 2015/Independent Balkan News Agency
By Naser Pajaziti
Macedonian opposition leader, Zoran Zaev published today more materials relating to the eavesdropping scandal. The materials in question contain a registered have to do with the arrest of the former Interior Minister, Lube Boskovski, a day after the 2011 elections, when he was accused of unlawful funding of the election campaign of his party  United for Macedonia (OM).
The registration contains the conversation between the head of secret services, Saso Mijalkov and editor in chief of the pro government TV channel, Dragan Pavlovic-Latas, where Mijalkov confesses to the journalist that he will keep his word and arrest Boskovski, but he demands from this media representative to display humiliating images during the arrest.
"These conversations show that the arrest of OM party is a politically orchestrated process. This shows what victims we are in this state, where there's no police, no judicial system. All of this is being done for revenge", said the leader of the largest opposition party LSDM (Macedonian Social Democratic Union), Zoran Zaev.
The latter also published conversations of the head of secret services with the owner of another pro government TV station, Channel 5, where he demands him to show the most compromising images of Boskovski arrest.
In this conversation, the two men also talk about Albanians, where they say that they do not dare to win a seat in the third constituency and that Albanians are weak and they do not pose a problem.
Another material consists of the conversation between Interior Minister, Gordana Jankulovska and head of the government cabinet, Martin Protuger, where the latter demands for five buses filled with supporters of the oppositions travelling to Skopje for a rally to be stopped. They say that there must be a reason and that they agree that the bus has technical problems and should not continue its journey.
Opposition leader Zoran Zaev said that these new materials indicate political orchestrations and capturing of the state and that the materials will be submitted to prosecution. /ibna/