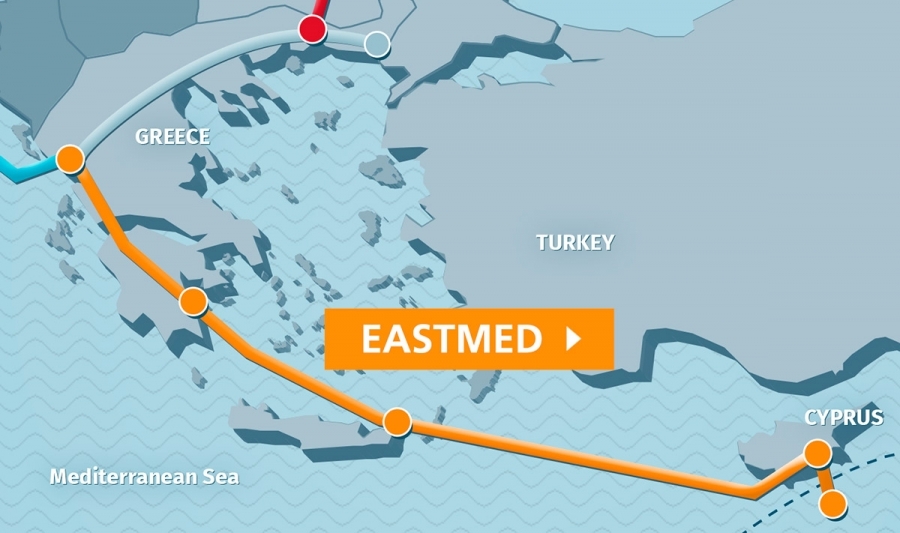 According to the Israeli Foreign Ministry, final decisions on the EastMed pipeline will be made in 2019, once a study on the project's commercial feasibility is complete, while Israel, Cyprus and Greece are expected to sign an intergovernmental agreement in the upcoming period.
If, according to the study, gas demand in Europe and energy market forecasts justify the need to complete the project, in this case the 2,000-kilometer underwater pipeline – worth an estimated 6.75 billion dollars – we be ready for operation in 2025.
The political feasibility of the project is undoubtable, as the East Med pipeline will connect – at all levels – the Eastern Mediterranean with Europe.
However, some reservations are raised in Israel, as the completion of the project has to overcome significant challenges, such as great depths along the pipeline route and the cost of the project, which ultimately appears to be much higher than initially planned.
The Eastern Mediterranean Pipeline or EastMed, consists of a system of underwater and terrestrial pipelines; it aims at the direct interconnection of the Eastern Mediterranean deposits with the European gas system through Greece.
The EastMed pipeline, which has been included in the EU's Projects of Common Interest (PCIs), is designed to carry up to 15 billion cubic meters of natural gas from the recently discovered deposits in Israel and Cyprus, as well as potential deposits in Greece./IBNA