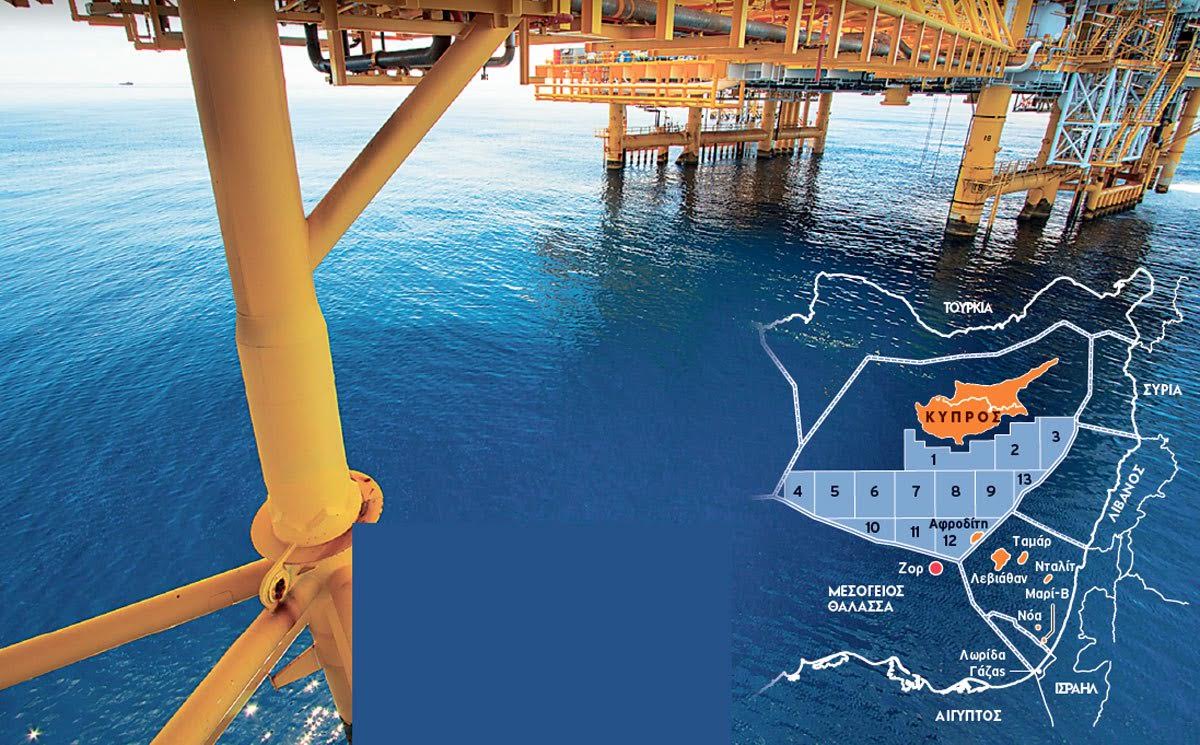 Cyprus and Israel are expected to resume international arbitration in order to put an end to their seven-year dispute over the exploitation rights of the "Aphrodite" ("Venus") field.
On May 8, a two-sided meeting in Nicosia is scheduled to take place, with the participation of Greece, where, among other things, the implementation plan for the East Med pipeline, which is expected to transport the Eastern Mediterranean gas in Europe will be discussed.
In 2010, Cyprus and Israel co-signed the demarcation agreement relevant to the Exclusive Economic Zone of each country, with the aim of subsequently completing and strengthening this agreement with the signing of a second one providing for the co-operation of those hydrocarbons that are on both sides of the maritime border.
But nothing like this ever happened…
According to a report in the Israeli newspaper Globes, Israel is claiming 10 billion cubic metres of natural gas out of the 100 billion cubic meters -estimates say that this is the quantity found-of natural gas at the "Aphrodite" field, as this deposit is, from a geological point of view, a continuation of the Yishai field, found within the Israeli EEZ.
"The negotiations, unfortunately, have been going on for years. But we recently reached an agreement with Cyprus, which seems very reasonable. Based on the evidence to be submitted by both sides, the international arbitration will judge how the percentages will be reimbursed. Israel will not give up its share and will not give up its potential revenue, no matter how few there are", the Israeli Minister of Infrastructure, Energy and Water Resources, Yuval Steinitz said. He added that for Israel's economic interests, "this agreement is important because it will speed up the construction of the East Med pipeline and exports to Egypt."
According to him, any decision will have to be ratified by the two governments and, as he stated, "we will first give the companies involved the opportunity to discuss and if they can not agree, then the arbitration procedure will follow within the coming months".
The question of the implementation of the East Med pipeline in the meantime was high on the agenda of the contacts of Cyprus President Nicos Anastasiades with his Egyptian counterpart, Abdul Fattah al-Sisi, in Alexandria, while, besides the aforementioned underwater natural gas pipeline, both sides are also interested in the course of Egypt's electricity interconnection with Cyprus and then with Greece, namely the EuroAfrica Interconnector project.
In view of the trilateral meeting, with the participation of the Cypriot president, Nicos Anastasiades, Israel's Premier Benjamin Netanyahu, and his Greek counterpart Alexis Tsipras, in Nicosia on May 8, the Cypriot Foreign Minister Nikos Christodoulides said in an interview with Kathimerini newspaper , that the energy co-operation will be at the top of the agenda, spearheaded by the commitment of each side to the implementation of the EastMed gas pipeline…. / IBNA