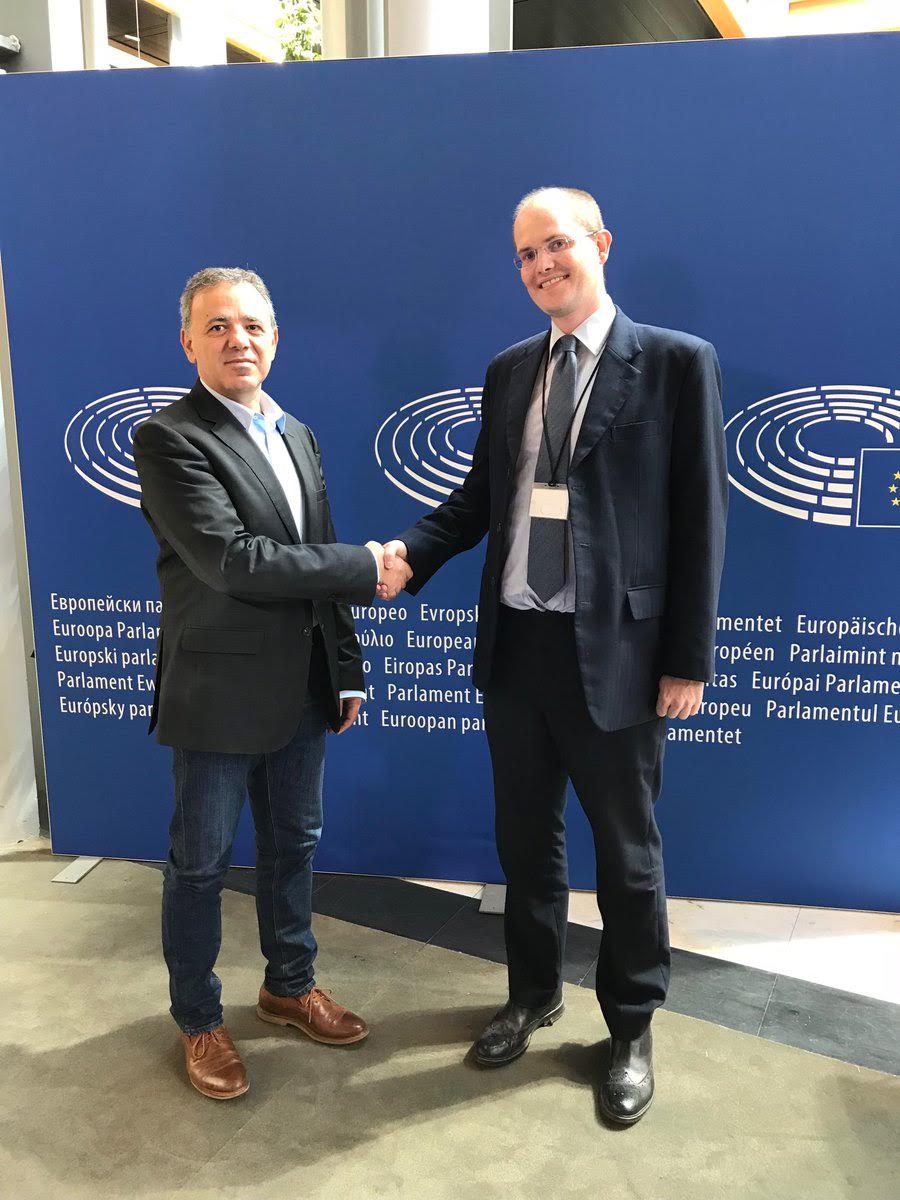 In-depth information on exploration for hydrocarbons, mainly natural gas, currently under way in the Eastern Mediterranean region, and in particular within the Exclusive Economic Zone (EEZ) of the Republic of Cyprus was held in Strasbourg in the framework of the European Parliament's plenary session by MEPs, Neoklis Sylikiotis (AKEL, GUE-NGL) and Kostas Mavridis (DIKO, S&D).
More specifically, the European Parliament's Science and Technology Options Assessment (STOA) committee has taken up the results of the research conducted by the Cyprus Institute on "Environment and use of New Technologies in offshore gas activities in the Eastern Mediterranean", as it is important to study the use of best new technologies in order to maximise the utilization of natural gas reserves in the Eastern Mediterranean with proper security measures and emphasis on environmental protection.
In particular, in the Eastern Mediterranean region – as has been pointed out – particular conditions prevail (e.g. closed sea, seismic area, geological specificity, rare biodiversity), so it is necessary to explore new methods and use new technologies to ensure the protection of the environment, the protection of the health of local residents and the safety of workers.
The International Association of Oil & Gas Producers (IOGP), whose members attended this briefing, showed interest in this aspect of activity in the Eastern Mediterranean area…. / IBNA