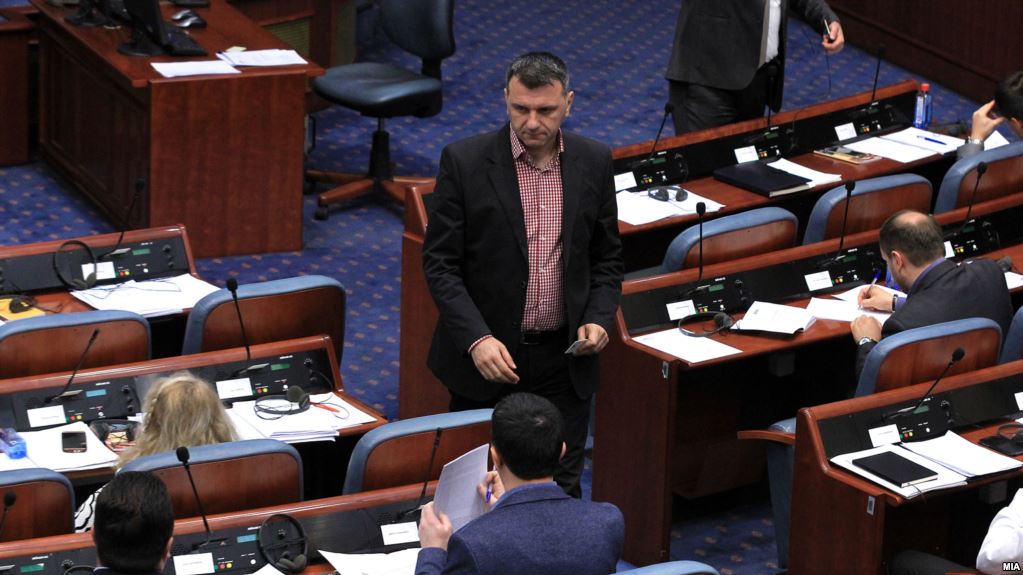 FYROM's Parliament will resume proceedings on Tuesday due to Easter Day. The acting speaker of Parliament, Trajko Veljanovski said that Parliament will resume work on 18 April.
But this is causing delays in finding a solution to the political crisis and the election of the speaker of Parliament, which would give way to the formation of a government by SDSM led majority and Albanian parties.
In the recent days, parliamentary proceedings have been associated with debates and accusations between MPs as to who is blocking the political process.
Yesterday, SDSM requested Veljanovski to give way to the election of Talat Xhaferi, of BDI, as speaker of Parliament, but Veljanovski said that he could not end debates and that he was merely complying with the rulebook.
Meanwhile, VMRO-DPMNE lawmakers have reiterated that SDSM must give up on what they consider to be Tirana Platform, if this party wants to form a government. /balkaneu.com/