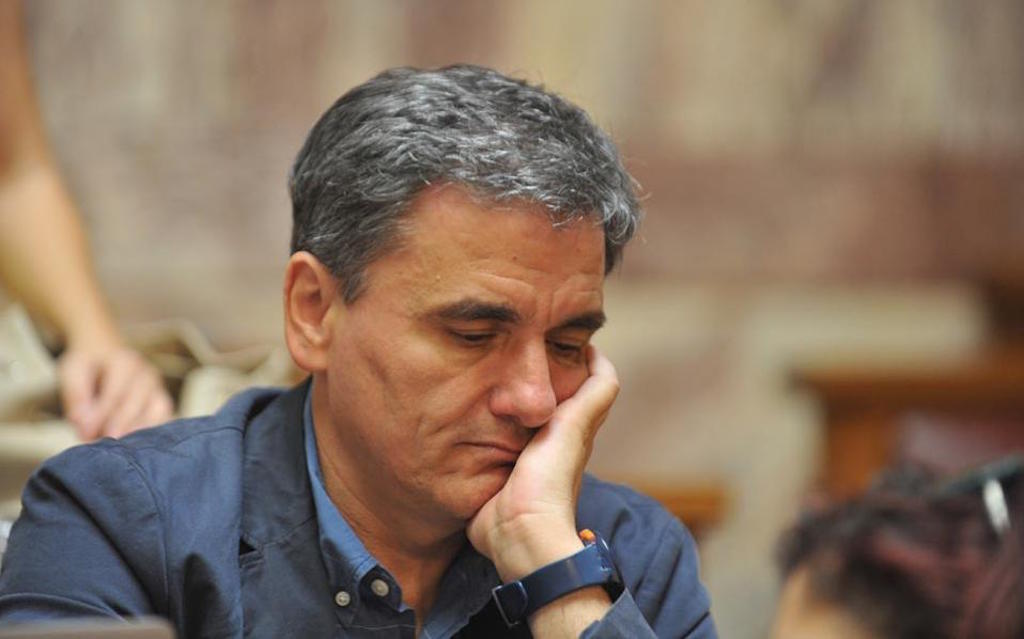 Greek Finance Minister Euclid Tsakalotos made clear on Tuesday that there are no plans to distribute an extraordinary Easter holiday bonus payment to civil servants and pensioners. Tsakalotos moved swiftly to refute claims made earlier by the Deputy Labor Minister, Tasos Petropoulos, who appeared to hint that the payment is in the works.
During a radio interview, Petropoulos said the decision to approve the payment was up to the Prime Minister, while suggesting that funds for the measure may be found in this year's budget.
As talks between the government and creditors over the disbursement of the next tranche of post-bailout funds continues, the Finance Minister was quick to quash any talk of an extraordinary measure being decided without the consent of Greece's international partners.
"This is the first time I've heard of it. Ask Mr. Petropoulos" Tsakalotos commented. Later, Labor Ministry sources also clarified that no such plans are being made.
Meanwhile, the government tabled a draft bill containing the legal framework for protection of primary residences from creditors on Tuesday. The scheme is part of a set of post-bailout prior actions whose delay is holding up the disbursement of a 975-million-euro tranche to Athens.
The cut-off point for eligible home owners was set at 250,000 euros in value for mortgages and 175,000 euros for business loans with primary residences put up as collateral.
The draft amendment foresees that the sum of remaining loan capital, including calculated asset-bearing interest, if applicable, cannot exceed 130,000 euros per creditor at the date when an application for protection is filed. The scheme will last until 31 December 2019./ibna