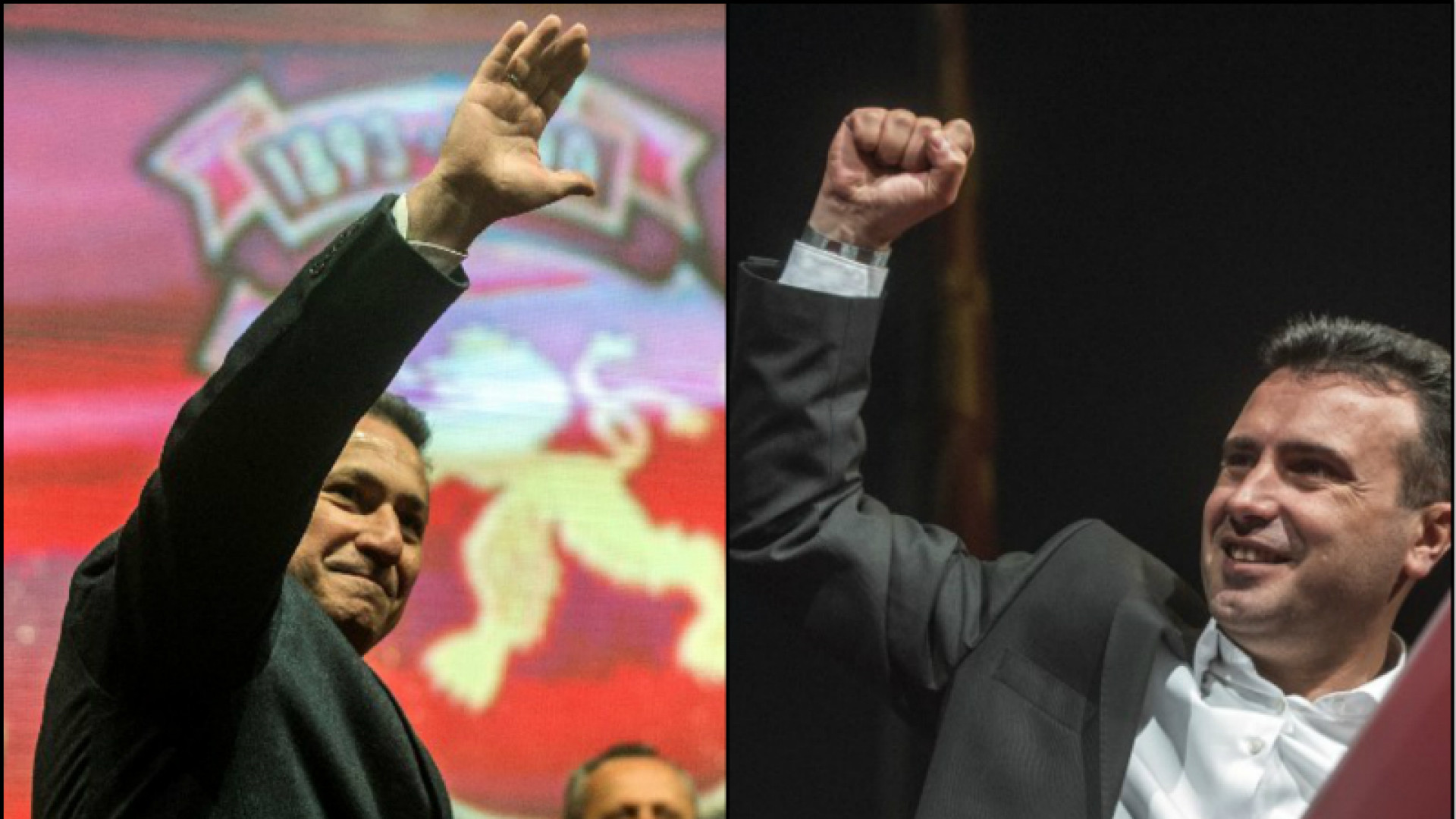 Tomorrow, Parliament in FYROM resumes debates for the election of the speaker. VMRO-DPMNE's lawmakers have announced that they will hold speeches, while SDSM has accused that these long speeches are blocking the election of the speaker of Parliament and is not allowing the formation of the new government.
Political clashes were also present on Easter Day between the two largest parties, VMRO-DPMNE and SDSM.
Today, SDSM led by Zoran Zaev said that the new parliamentary majority, which has 67 MPs, will soon elect the speaker of Parliament and the new government.
"We have a legitimate majority which has received 700 votes in the elections and this majority has an obligation to respect the will of the people, but also to prevent George Ivanov's and Nikola Gruevski's destructive policies", SDSM says.
Meanwhile, VMRO-DPMNE has replied by saying that SDSM is not giving up on the Tirana Platform. This party has labeled the social democratic leader as criminal, because according to it, he is trying to manipulate the citizens.
"Zaev is keeping quiet and is not reacting about the clear stance of his future coalition partner, Ziadin Sela that there will be no government without the Platform of Tirana. He also kept quiet on the declarations issued by Edi Rama and Ditmir Bushati against our state", VMRO-DPMNE's reaction states.
Four years after the holding of general elections, the political crisis continues in FYROM due to the blockade in Parliament and the street protests that are against the coalition between SDSM and Albanian political parties. /balkaneu.com/