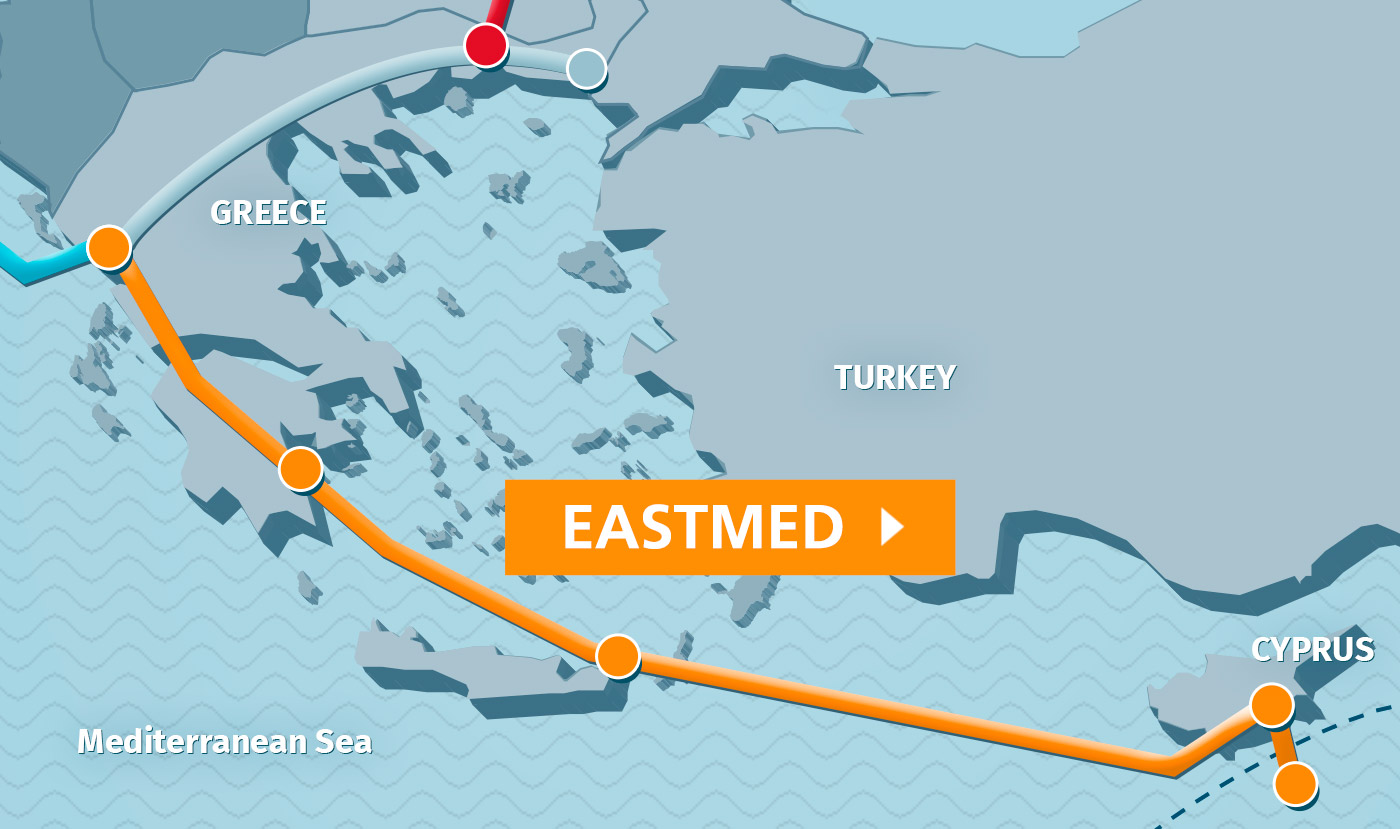 The implementation of the East Med pipeline project appears to be progressing with the support of Washington, at a crucial time in terms of safeguarding balances in the Eastern Mediterranean.
According to the Cyprus News Agency, the fact that the talks between the Foreign Minister of the Republic of Cyprus, Nikos Christodoulides and US Secretary of State Francis Fannon in Washington focused on Eastern Mediterranean energy prospects demonstrates and confirms the lively interest of the US in developments in the wider region.
As IBNA exclusively revealed, the advantages offered by the strategically important East Med pipeline and the presence of US firm Exxon Mobil in Cyprus' Exclusive Economic Zone are the reasons Washington wants to participate in the next summit between Greece, Cyprus and Israel.
According to Nikos Christodoulides, by 20 December, on the day of the next tripartite meeting, technocratic discussions between Greece, Cyprus and Israel are expected to have been completed at the first-level, with the signing of a relevant intergovernmental agreement.
The IGI Poseidon consortium, meanwhile, informed via an announcement that it is moving on to the second phase of study for the construction of the East Med pipeline.
Preliminary studies have shown that this is a technically and commercially viable and competitive project.
As a consequence, the studies concerning the formation of the seabed are expected to follow and include environmental and engineering issues as significant technical difficulties are known to exist due to the fact that the sea along the path to be followed by the pipeline is deep./IBNA