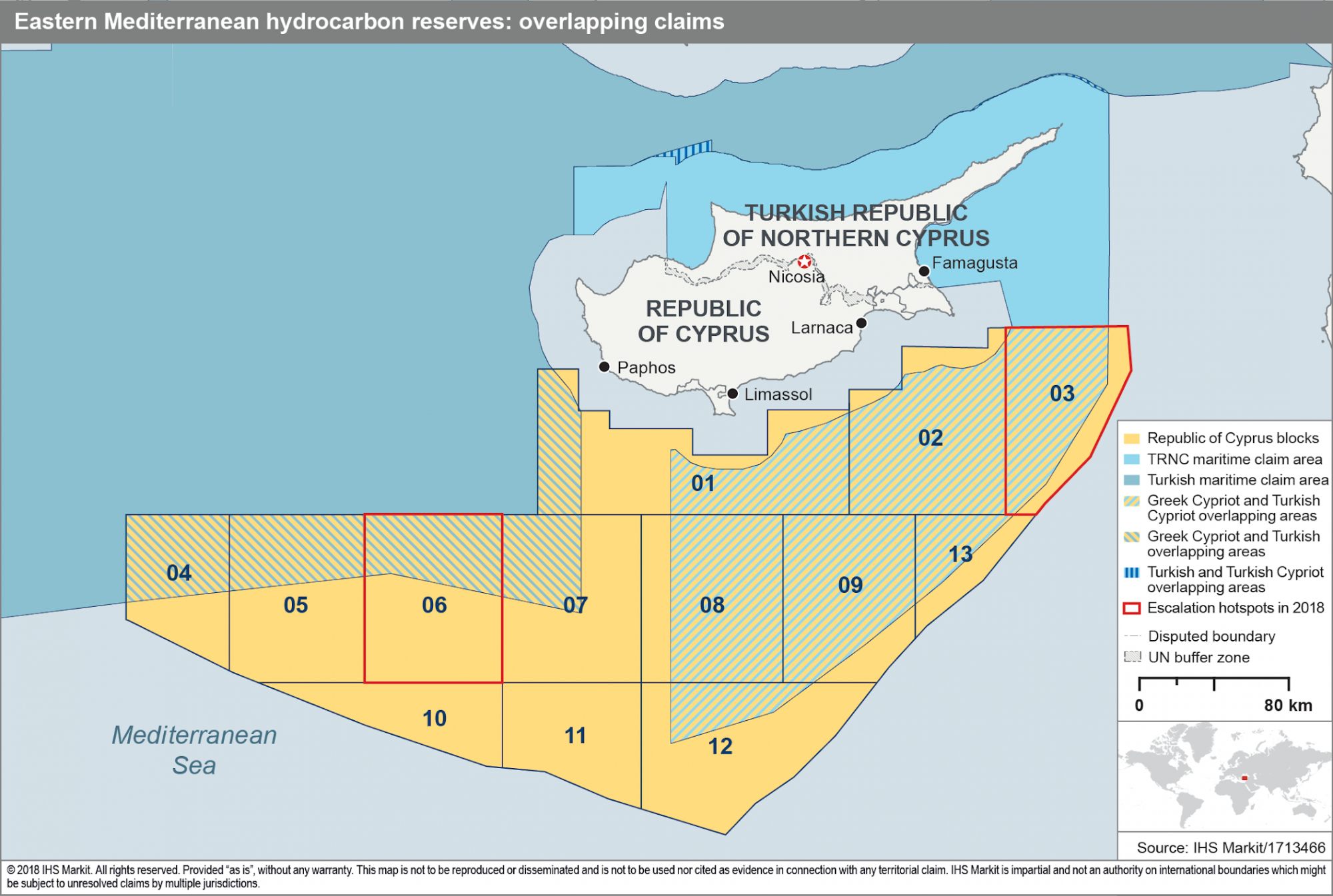 Ankara is about to implement the announcements it has made, following its strategy in the field of energy, saying that at the end of October, the drill named "Conqueror" is expected to carry out the first drilling in the Eastern Mediterranean.
In particular, during his speech, Turkey's Energy and Natural Resources Minister Fatih Dönmez, noted according to Anadolu news agency, that "we have travelled a considerable distance in the field of exploration and drilling in the Black Sea."
"We will safeguard our rights", added the Turkish official, "which derive from international law, especially concerning the Mediterranean. At the end of this month, our drilling machine, the "Conqueror" will carry out its first drilling in the Mediterranean."
He also made known that Turkey is in the process of acquiring a second drilling rig. "I wish we could include it soon in our register", he said.
On October 4, the Turkish Foreign Ministry had said that Turkey would not allow hydrocarbon research to be carried out "in waters under our influence", that is in plot 7 of the Cypriot EEZ, "without permission". This followed the September statement of the Turkish Foreign Minister Mevlüt Çavuşoğlu, that Turkey could begin exploratory drilling on the continental shelf of Cyprus at the request of the "Turkish Republic of Northern Cyprus".
Meanwhile, according to the Cypriot Foreign Minister Nikos Christodoulides, Noble Energy (USA), Delek (Israel) and Shell (Britain-Holland), active in the Cyprus EEZ , appear to be very close to reaching an agreement with Cairo for the export of Cypriot natural gas to the LNG processing plant in Egypt after the commercial development of plot 12, "Aphrodite" starts.
Nicos Christodoulides, according to an interview he gave to the Al Akhbar newspaper in view of the tripartite summit between Cyprus – Egypt – Greece, in Crete, said: "What I can say is that these trade negotiations are advanced and very close to their completion, paving the way for the creation of the undersea gas pipeline connecting the two countries."
In a question about Turkey's threats in the Mediterranean, the Cypriot Foreign Minister noted that the Republic of Cyprus, "as a member of the EU, and a state enjoying excellent relations with all its neighbours, acts in full compliance with international law and the UN Convention on the Law of the Sea (1982) and is guided by the interests of all Cypriots when making decisions in relation to its energy strategy." 
This strategy, he added, "aims to strengthen regional synergies and co-operation and is fully in line with the EU's efforts to create alternative energy corridors."
Cypru's FM underlined that Turkey, "with its rhetoric and actions, attempts to challenge the sovereign rights not only of the Republic of Cyprus but also of neighbouring countries and creates barriers to the implementation of the EU's energy policy."…. / IBNA