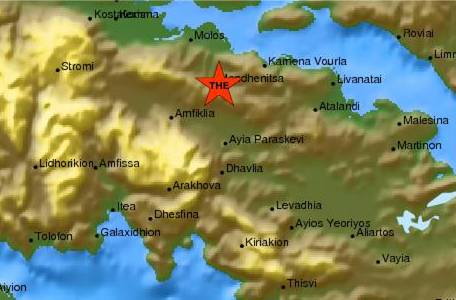 By Christos T. Panagopoulos
An earthquake measuring 3.9 on the Richter scale occurred in the Fthiotida region near the town of Amfikleia in central Greece at 08:46 local time on Tuesday, according to the Geodynamic Institute of Athens.
As the same source mentioned, the earthquake's epicentre is situated in a distance of approximately 32 km southeast of Lamia. Two more earthquakes had occurred earlier, on Monday afternoon in the same area and both of them were felt even in Athens.
On August 7th an earthquake of 5.1R had caused minor damage in some of Amfikleia's old buildings.
You may also read:
Earthquake at 5.1R shakes central Greece, Wednesday, 7 August 2013