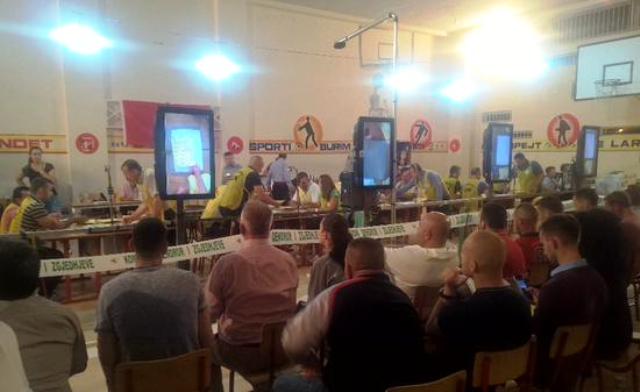 Tirana, 22 June 2015/Independent Balkan News Agency
After counting nearly one third of the ballots in the local government elections in Albania, the left wing of the governing majority is leading by a large margin.
The ballot counting has ended in the early hours of Monday in 7 small municipalities and all of them have been won by left wing candidates.
The race for the large cities is still not clear, but the tendency seems to favor the left wing.
The Central Election Commission says that the turnout in these elections was 47.6% of 3.4 million eligible voters. This is the lowest turnout in the last four elections taken place in the past eight years.
The voting day was calm, with incidents reported by political parties, but not having an impact in the electoral process.
Former PM Sali Berisha considered yesterday's elections as the worst ones in 25 years of democracy and the most humiliating ones for Albanians.
As you can read by clicking here today's report by IBNA on Berisha's declarations, former democrat leader calls on international authorities not to legitimize this electoral process.
Meanwhile, the leader of opposition, Lulzim Basha has been softer in his tones. He called on commissioners to continue and count the ballots.
The majority has issued very few declarations and in contrast to the last elections, there are no public declarations by political parties in terms of results based on their data.
In the hours to come, ODIHR is expected to come out with a declaration in relation to the electoral process that it's monitoring. /ibna/