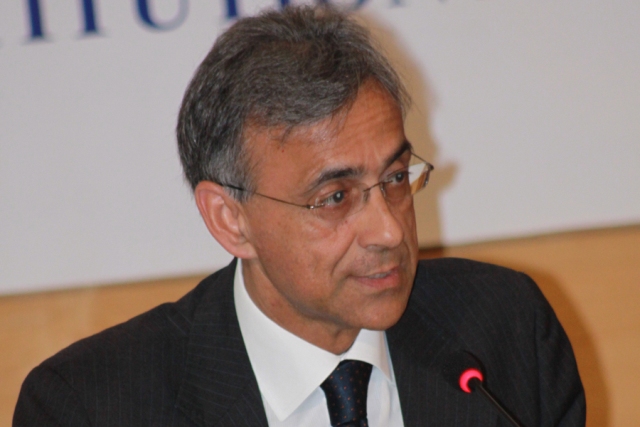 Tirana, November 23, 2013
A €5.65 million project funded by the EU has paved the ground for concrete improvements in the Albanian consumer protection against zoonotic diseases, in the strengthening of the technical and administrative capacity of the state veterinary service and in the effective implementation of the appropriate measures for the eradication and control of zoonotic diseases.
The Instrument for Pre-Accession (IPA) 2008 project has assisted the veterinary service with the preparation of various strategies and tools for the control and monitoring of zoonotic diseases in Albania. In addition, the vaccination of small ruminants (sheep and goats) has been a major result of the project not only for the improved implementation practice of the process with over 2.6 million of vaccinated animals for two consecutive years, but especially for the expected positive impact in the reduction of people affected by the disease.
During the closing ceremony of the project, the Head of the European Union Delegation to Albania, Ambassador Ettore Sequi, made reference to the Commission's Progress reports for Albania, and raised again the issue of the strengthening of capacities of the veterinary service in terms of organization and human resources as a must to ensure the protection of the consumer from zoonotic diseases.
Ambassador Sequi went on to emphasize that in the prospective of EU membership, the tasks of the veterinary service will become increasingly demanding. "The compliance with the acquis on animal health requires not only the transposition of relevant regulations but also their enforcement", noted ambassador Sequi.
A second phase of the EU-funded PAZA project will start in January 2014. The project is expected continue the fight against brucellosis in small ruminants.