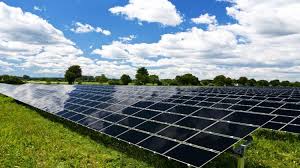 Hungary is expected soon to host the largest photovoltaic park in Europe, according to a statement from the German energy giant E.ON.
In particular, the group announced that the photovoltaic systems will be placed on the roof of the two Audi plants in Győr.
E.ON. intends to build this photovoltaic park, which will consist of 35,000 cells and will cover an area of ​​160,000 square meters, and also intends to be in charge of its operatation, with a view of producing an annual 9,5 GWh.
The electricity produced will meet the needs of 5,000 households, while at the same time the use of renewable energy will reduce carbon dioxide emissions by 6,000 tons.
"Intelligent energy management is essential for companies wishing to achieve sustainability goals. We support customers such as Audi in combining its involvement in the fight against climate change with its activity and we therefore contribute to creating an improved environment for both consumers and society as a whole", noted the head of the German group Karsten Wildberger.
Audi Hungaria has set ambitious targets for environmental protection, including reducing overall energy consumption, reducing carbon dioxide emissions, water consumption and waste.
It is noted that 99.5% of the company's waste is recycled and significant progress has been made in other sectors.
"The company is committed to the proper and sustainable use of natural resources and therefore wants to keep the impact of production on the environment as low as possible", said Audi Hungaria chief Achim Heinfling, adding that "70% of the heating company's needs are already covered by the use of geothermal energy. Our goal is to have zero carbon emissions in the future. With the construction of the photovoltaic park, we are now taking another step to achieve this, with an emphasis on electricity generation"./IBNA