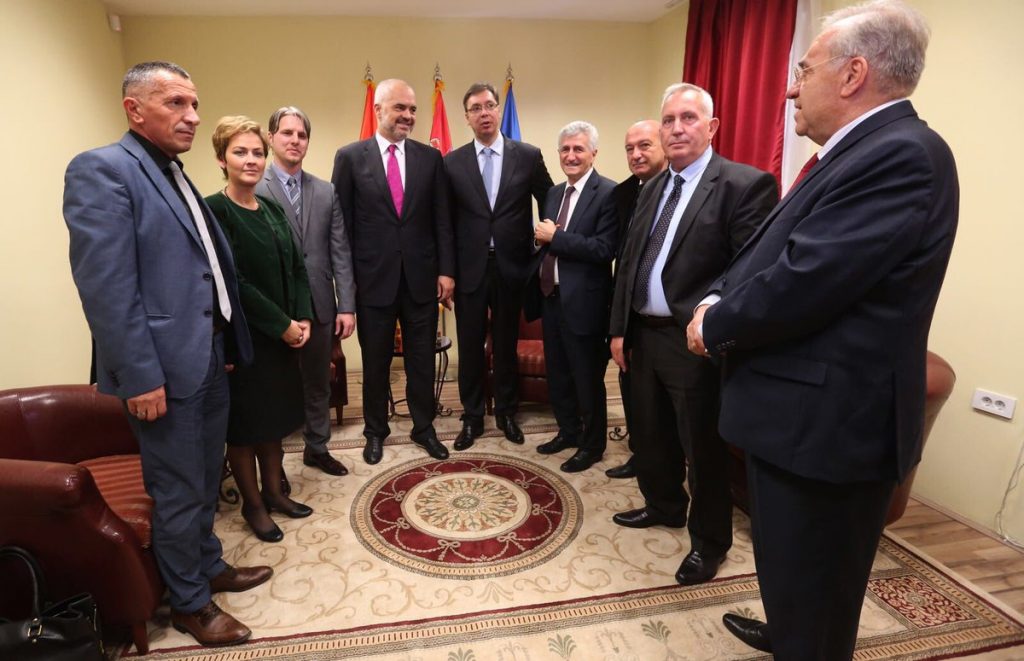 Belgrade, October 14, 2016/Independent Balkan News Agency
By Milos Mitrovic
Durrës would be the closest port to Serbia after highway from Nis to Albanian town is constructed, Serbian prime minister Aleksandar Vucic said at the Serbian-Albanian business forum. "The trip from Belgrade to Durrës will take four and a half hours", he added at the forum held in Nis, also attended by Albanian prime minister Edi Rama.
Both countries have significant number of inactive population and new investments would give them opportunity to have a job, Vucic said. "It is very important for us to behave rationally. Regardless of political differences we have built confidence because, I believe, we want friendship", Serbian premier stressed.
The trade exchange with Albania makes only 3,5 percent of Serbian trade in Western Balkans but it should reach 10 percent, Vucic said praising Albanian businessmen and calling them to invest in Serbia.
Edi Rama said that some 100 Serbian companies have business in Albania. However these are, in his words, "modest subjects", mostly in services and tourism domains. "I assure you, if we ask them, we will hear that they work in positive atmosphere and that they don't have problems because they are from Serbia", Rama said.
Serbian-Albanian business forum was held in Nis because Serbian government temporarily moved from Belgrade in order to communicate with citizens in southern part of the country. On Thursday Vucic and Rama attended the Belgrade security forum, exchanging different views considering Kosovo.
In 2015 trade exchange between Serbia and Albania reached 109,8 million euros, which is, according to both sides, below the potential.