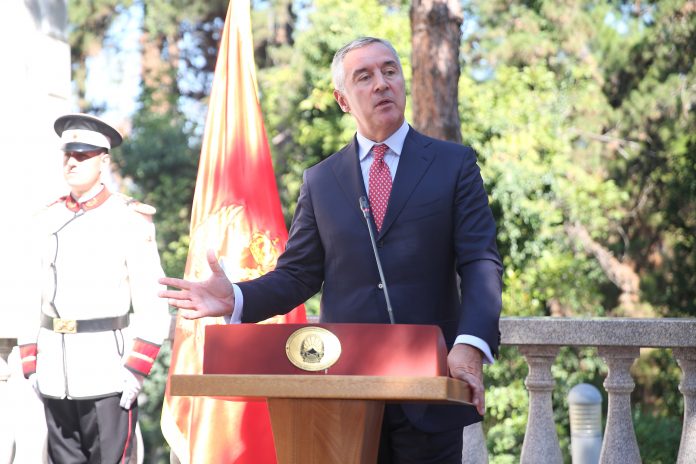 "The instability of the Western Balkans is a consequence of the lagging behind in the economic and even democratic development of the region. This lag is the result of the long wandering of all our countries out of the European track and the long ignorance of what is happening in the mainstream of contemporary international civilization," said Montenegrin President Milo Đukanović after meeting with President of North Macedonia, Stevo Pendarovski, in Skopje.
According to him, the answer must be integration, the adoption of a European value system and the achievement of a European quality of life.
"Within less than 13 years, since we regained independence, we are already a NATO member and a leader in the negotiation process with the European Union (EU). Therefore, we believe that we should strongly support North Macedonia and all other countries in the region on that way," Đukanović said.
He said that Montenegro emphasized the importance of continuing the integration of the Western Balkan countries, as this is a path with no alternative when it comes to establishing reliable stability of the region and the economic and democratic prosperity of each country in the region.
Montenegro and North Macedonia, he added, have no open issues and co-operation continues on that basis.
Asked what he expects from the visit of US Secretary of State Mike Pompeo, Đukanović said that he is pleased with the visit and considers the increased presence of the United States of America (USA) in the Western Balkans as good and necessary.
"This is something we have been eager to repeat as a call to US officials we have met," Đukanović said, adding that assistance from the European and US administrations was needed to successfully overcome the problems in the region and strengthen stability.
He believes that the increased attention of US policy towards the region is very encouraging and that meeting at that level will bring concrete benefits./ibna