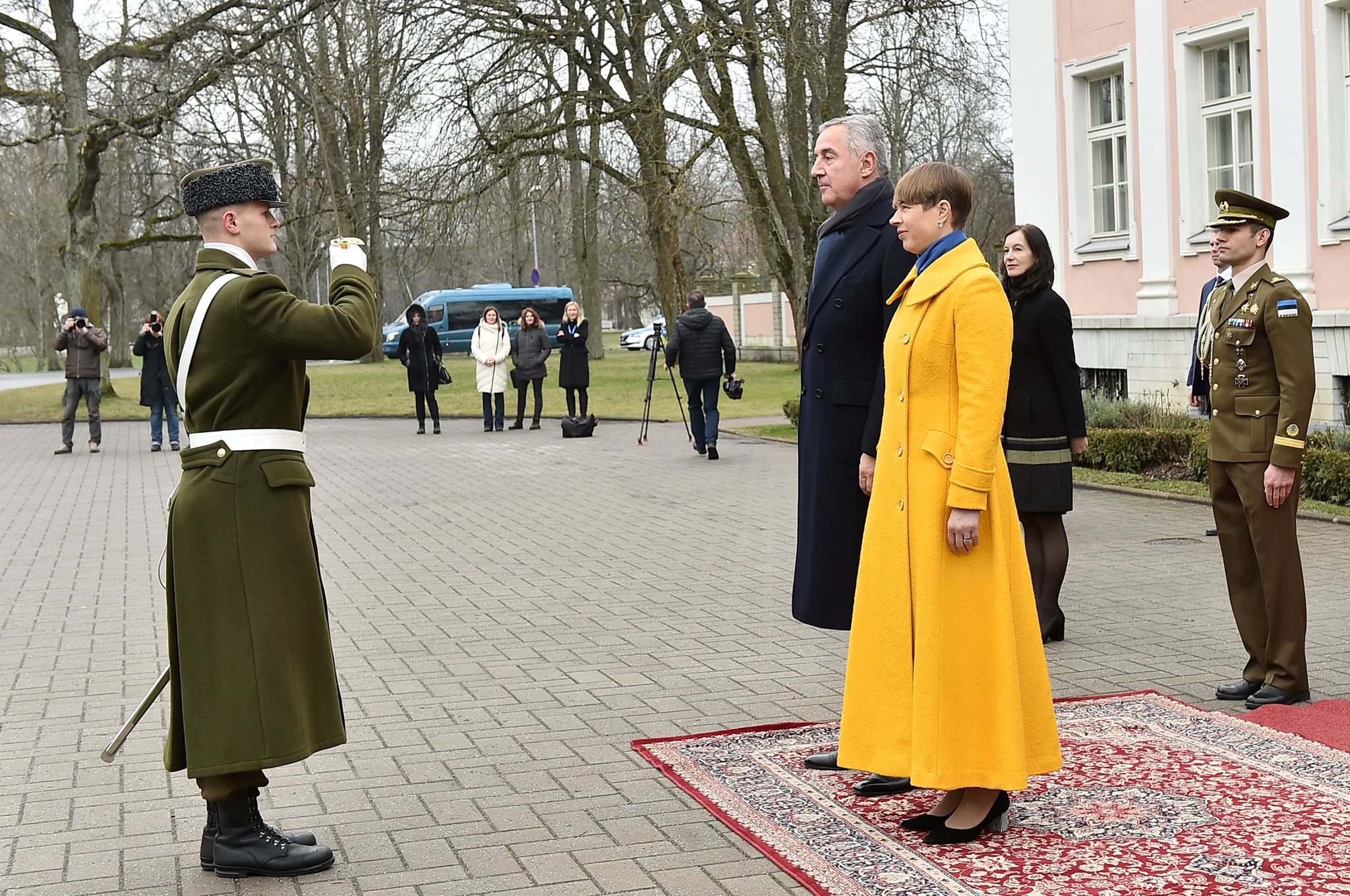 The development of Estonia, especially in digital technologies, is an inspiration for Montenegro, said Montenegrin President Milo Đukanović, after meeting with Estonian President Kersti Kaljulaid.
At a press conference in Tallinn, Đukanović recalled that Estonia was the first country with which Montenegro established diplomatic relations after the referendum on independency, and the first country to ratify the Stabilization and Association Agreement.
"We are very grateful for the understanding that Estonia shows in relation to the EU aspirations of Montenegro, but also of Western Balkans. When we add to this the very encouraging announcements of the new EC and Brussels institutions, then we have reason to be optimistic when it comes to improving the stability of economic and democratic prosperity of the Western Balkans", Đukanović said.
The Montenegrin President also stated that the area of the rule of law is a key challenge for all Western Balkan countries aspiring to EU membership.
Estonian President Kersti Kaljulaid expressed the willingness of Estonia to assist Montenegro in the area of the rule of law, institution-building and digital development.
"This is where Estonia is very strong and always very willing to share its experience. We can do this through our public sector, with cooperation there, and we can also involve the private sector. I know that our companies are very interested in cooperating with you – in the field of border control and management and in the area of cybersecurity in the public sector", Kaljulaid stated.
On the second day of his visit to the Baltic region, Đukanović will also have a meeting with Estonian Prime Minister Juri Ratas.
Yesterday, during a visit to Lithuania, Đukanović met with president, Gitanas Nauseda, Prime Minister Saulius Skvernelis and the Speaker of Parliament Viktor Pranckietis.
Đukanović firmly believes that it is the right time for Western Balkans to return to their European home.
"Western Balkans is a very specific European region, which have been wandering out of the European area for too long. It lagged behind Europe in a democratic and economic context. Consequently, Western Balkans have become unstable. But we firmly believe that we should bring the WB back to its European home", Đukanović said.
During his visit to Lithuania, he has reminded that Montenegro is a NATO member and a leader in the EU integration process.
"We are certain that Montenegro will be the first next EU member", Đukanović said.
He expressed his regret over the slow enlargement process.
President Đukanović added that Montenegro and Lithuania had stable military cooperation and that economic cooperation should be further strengthened./ibna