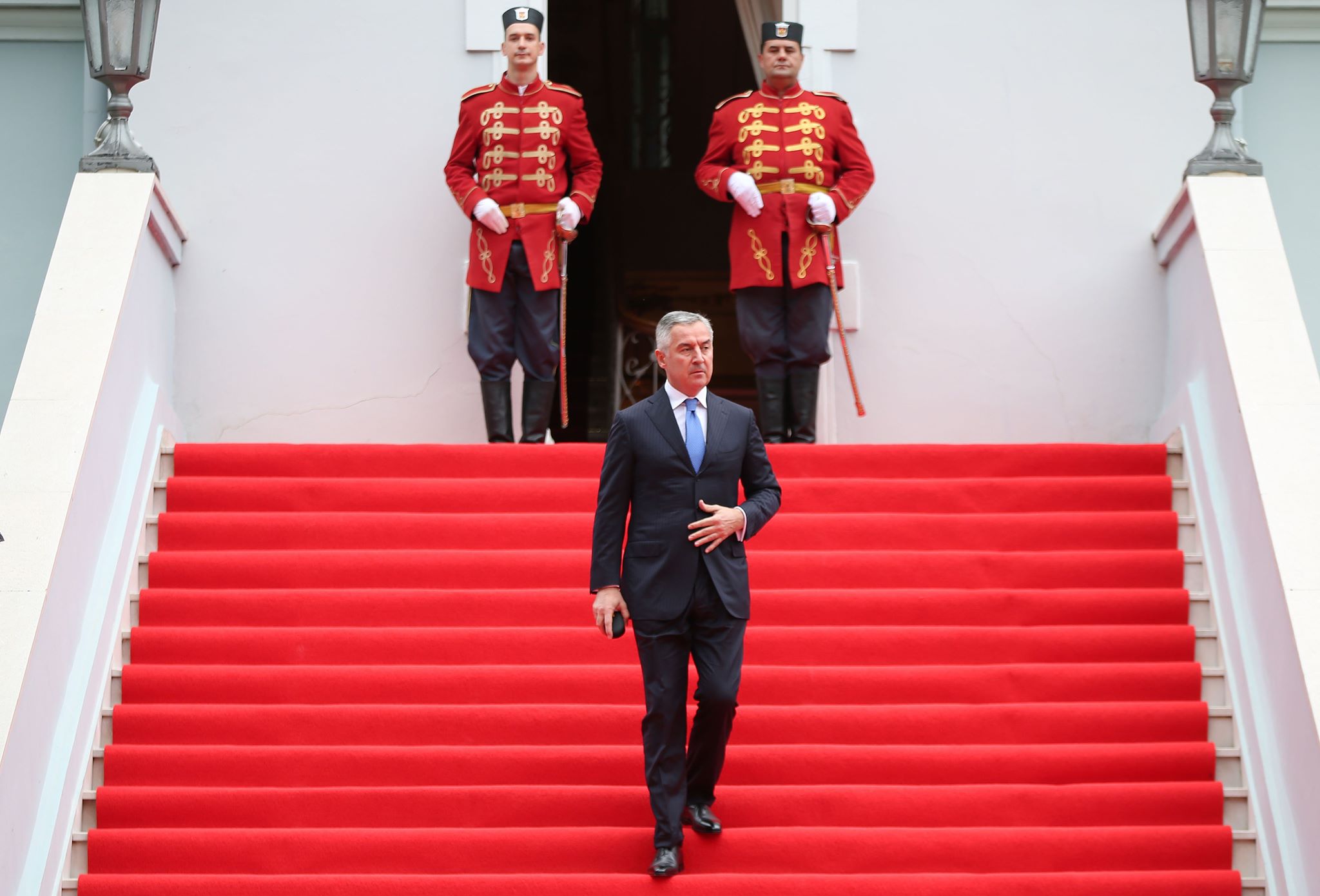 Montenegrin President Milo Đukanović, at the press conference organized on the occasion of the two-year milestone since taking his president duties, stated that "anybody who is not able to accept the independent and sovereign state of Montenegro is against the question of the Autocephalous Montenegrin church".
"They want a monopoly. The Serbian Orthodox Church is not entitled to appropriate somebody else's property, avoid financial inquiries, evade taxes and unlawfully assemble hundreds of its priests in Montenegro. Its leaders are not entitled to lead popular uprisings. We have had enough of that circus. They will have to be who and what they really are: a religious community which is just one part of the society and nothing more", said Đukanović.
He added that the law had brought up the question of the survival of Montenegro. Specific structures, as he said, want to take Montenegro's destiny into their hands. "That would mean bringing Montenegro to Serbia's altar. Do not offer us bloody formulae for the future of Montenegro and the Balkans", Đukanović stressed.
"We have renewed the state. It is time we renewed the church. We have offered a solution to one orthodox church which will bring together all orthodox believers. If the SOC rejects that, it will be a church of national Serbs in Montenegro. Then we are going to create a church of national Montenegrins. And we will make sure such a church is autocephalous", Đukanović emphasized.
He stated that the SOC should stop undermining Montenegro.
"Even today, the SOC claims that the Montenegrin church never existed, although documents state otherwise. The SOC is trying to establish a monopoly over orthodoxy in Montenegro, which is turning into a great-Serbdom", the Montenegro President said.
He added that Russia's Minister of Foreign Affairs Sergey Lavrov had addressed him "on personal grounds, deeming me a traitor of Russian interests".
"Montenegro is loyal to its ideals", Đukanović said.
Đukanović underlined that the self-appointed leaders of the Serbian people in Montenegro were promoting the idea of the vulnerability of Serbs in Montenegro.
"The DPS is surely a party which gathers the majority of the members of Serbian people. Some do this because they have benefited from Belgrade and others because they are threatened by court penalties. They are trying to manipulate part of the Montenegrin population calling themselves Serbs. They have been instigating destructive actions for decades. And then, they hypocritically ask why there aren't enough of them in state authorities, and they keep rejecting Montenegro and its authorities", Đukanović continued.
Commenting on Duško Knežević's accusations, Đukanović responded that Knežević was "a thief and a pathological liar".
"The goal is to make Duško Knežević unreachable for judicial authorities", Đukanović says.
Asked how divisions in Montenegro could be overcome, Đukanović replied that decision-makers "are trying to demonstrate the required sensibility to address frictions in Montenegro".
"The main division is within the orthodox edifice. Settling the church issue is key to overcoming divisions", the President said. /ibna