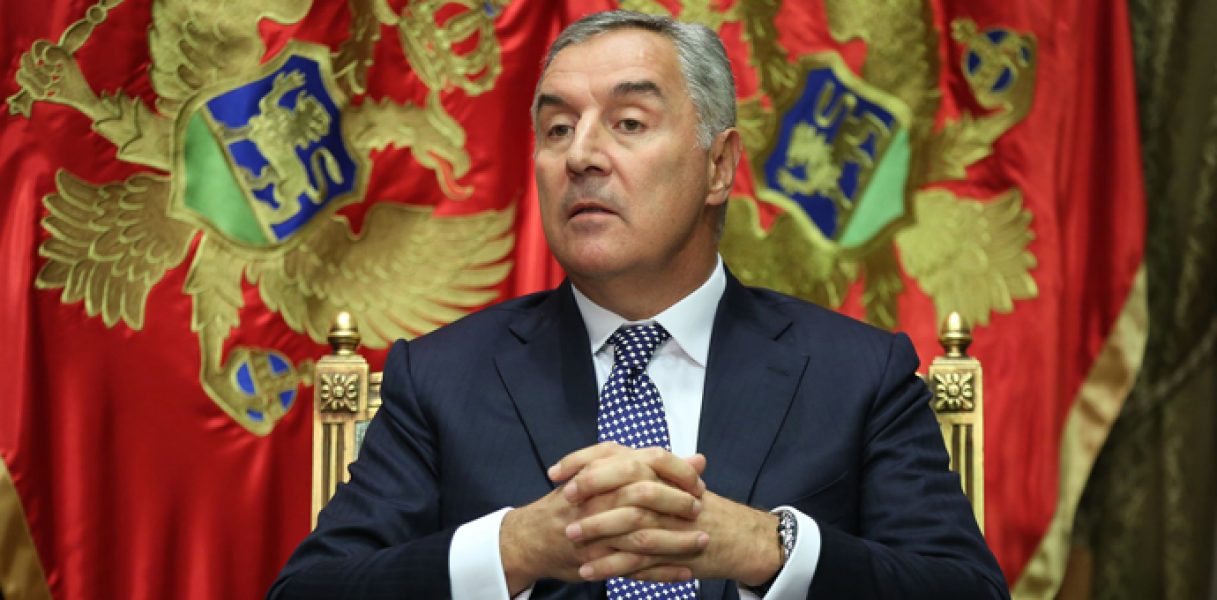 Montenegro President Milo Đukanović stated that Serbia "is working incredibly persistently to its detriment."
At the Podgorica Journalists Froum, the Montenegro President said that "the genie that is the spirit of hatred towards Montenegro and everything Montenegrin is now out of the bottle, which is why relations between the two countries are at currently at their lowest.
"There is no need to prove that; I have been active in political life for 30 years, I followed the 1990s, the Z-4 plan offered for Croatia, the plans offered for Bosnia, the Rambouillet offered for Kosovo. All that was arrogantly, rudely and hastily rejected, and all that ended in serious losses for Serbia and for those who were the creators of such a policy in Serbia. So I have no doubt that this policy towards Montenegro today is a policy of letting the genie out of the bottle, that is, unleashing the spirit of hatred towards Montenegro", President Đukanović said at the Podgorica Journalists' Forum.
As he claimed, what was done from the Belgrade officials in the 1990s to Croatia, Bosnia-Herzegovina, Kosovo, is being done today to Montenegro.
He adds that this can now be seen "through the relentless campaign that is being conducted from Serbia in relation to the local elections in the second largest city in Montenegro; Nikšić."
"In Serbia, at TV Happy, there's the "Battle for Nikšić", as the show that has been launched is called. That battle is being fought with the intention of conquering Nikšić in order to conquer Montenegro. So we are once again witnessing Serbia's expansionist policy towards its neighbours, in this case towards Montenegro. And that is why our relations are at their lowest," said Đukanović.
Speaking about the upcoming census in Montenegro, Đukanović stressed that the opinion of the previous government was that the questionnaire should be freed from traditional issues, which the EU got rid of in most countries, because the census is important primarily for the economic development of each country.
He noted that the national census is important for those policies that are not European, but are nationalistic and chauvinistic.
He adds that Montenegro has the strength to defend its civic and secular character, due to the culture and tradition of civic and anti-fascist values that it cherishes.
"We congratulated the new government on winning the elections and said: please take responsibility for running the country; but if you interpreted your success in the elections as your right to destroy or sell or betray Montenegro, then it is no longer a political issue. Then we will defend it as Montenegro has always defended itself during its thousand-year history. That must be clear to the one who misinterpreted the elections on August 30 last year," Đukanović said.
He stressed that it is realistic to expect a quick return of the USA to the Euro-Atlantic community and also to the Western Balkans, because the representatives of the new American administration are excellent experts on the situation in the region. /ibna