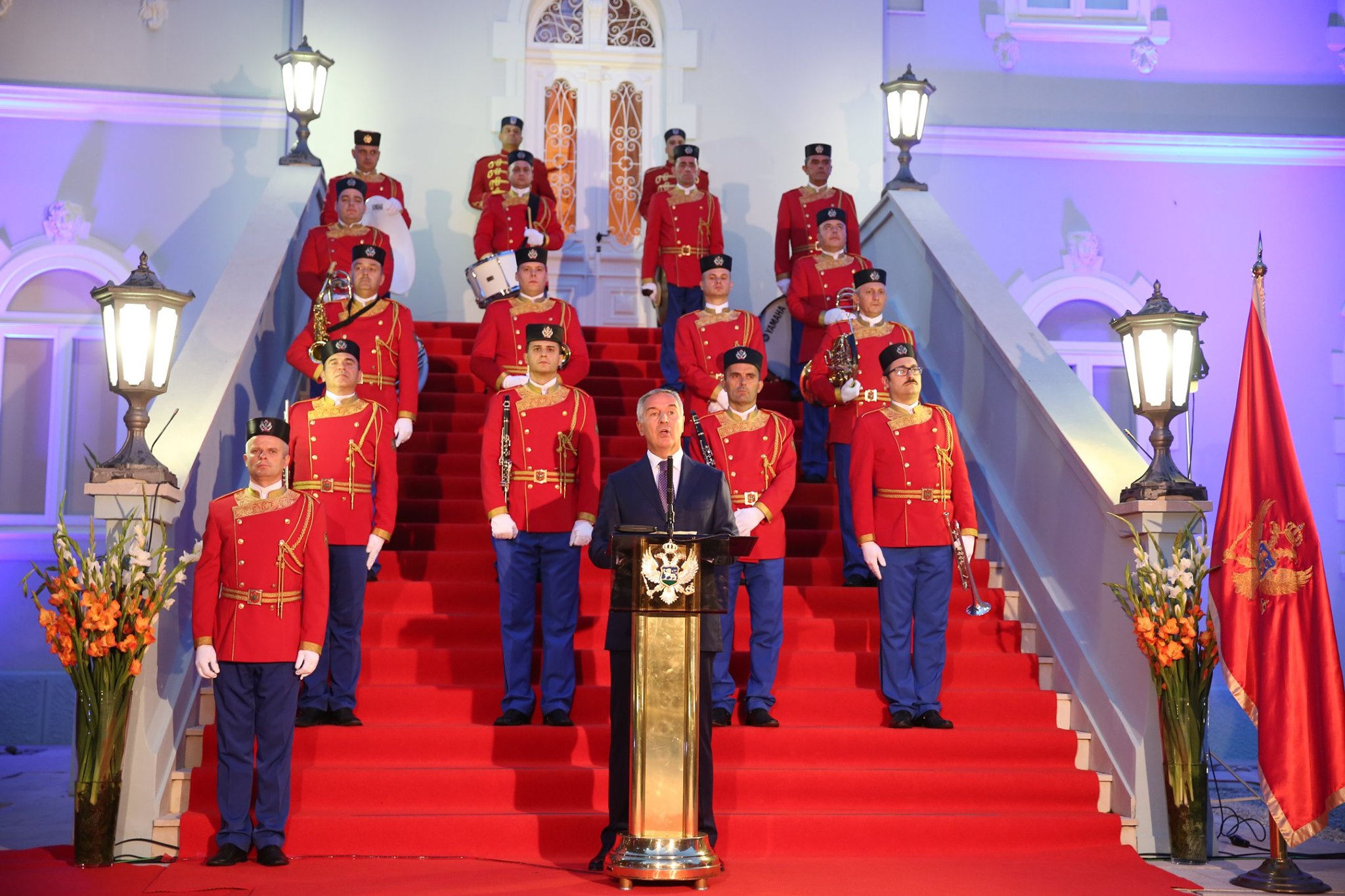 Montenegrin President Milo Đukanović was congratulated by high officials on July 13th, which constitutes Montenegro's Statehood Day, according to the Presidential Press Release.
Italy's President, Sergio Mattarella, by offering the most heartfelt congratulations on his behalf and on behalf of the Italian People, stated that this year Montenegro and Italy celebrate their 140th anniversary since the establishment of diplomatic relations.
"Starting from this historic anniversary, the strategic character of our bilateral relations that are successfully developing in the fields of politics, economy, culture, defence, science and technology are becoming more and more important. Our countries have also commenced excellent collaborations within the framework of regional cooperation mechanisms. In that sense, I want to send my compliments to Montenegro for its great job during the year of the Adriatic-Ionian Initiative, and wish them a successful presidency at the Central European Initiative in 2020. In this spirit and with the certainty that the historical relations between Rome and Podgorica will find ever new opportunities to be furtherly deepened, especially bearing in mind the prospect of Montenegro's integration into the European Union, I send you the most cordial wishes for your well-being personally and for the friendly Montenegrin people," Mattarella stated.
King of Spain Felipe VI also sent his congratulations: "On the occasion of the celebration of the national holiday of Montenegro, I wish to convey to your Excellency, on behalf of the Government and the people of Spain, my sincerest congratulations. What I have to say, Mr. President, is that I personally wish you the best, and I wish for peace and prosperity upon the dear Montenegrin people."
Also on the occasion of the National Day of Montenegro, the United Arab Emirates President, Khalifa bin Zayed al-Nahyan offered President Đukanović his wishes and warmest congratulations on behalf of the people and the Government of the United Arab Emirates, as well as on his behalf personally.
"Your Excellency, I wish every success and prosperity to you and to the friendly people of your country," he commented.
The Turkish President, Recep Tayyip Erdogan, with the sincerest congratulations on the occasion of the Statehood Day, states:
"I sincerely wish that our relations with Montenegro, which, from the aspect of the Balkans' future and stability are seen at the foreground, will develop within an even wider range and grow even more. I wish that our relations, filled with mutual visits, will be even stronger and it is with great pleasure that I can see our desires are shared with the Montenegrin State. I am using this opportunity to restate once again to Your Excellency my sincerest wishes for health and happiness, as well as for felicity and prosperity upon the friendly people of Montenegro".
In his congratulations message, Japanese Emperor Naruhito emphasizes that, on the occasion of the Statehood Day of Montenegro, he is "very pleased to send to your Excellency my sincerest congratulations, and wish happiness to you personally and prosperity to the people of your country."
Congratulations on the occasion of the Statehood Day were also sent by King Philippe of Belgium, Austrian President Alexander van der Bellen, King of Saudi Arabia Salman Bin Abdulaziz Al-Saud, President of the Arab Republic of Egypt Abdel Fatah el Sisi, Croatian President Kolinda Grabar-Kitarović, Australian Governor David Hurley, President of South Korea Moon Jae-In, King of Sweden Carl Gustaf, and others./ibna