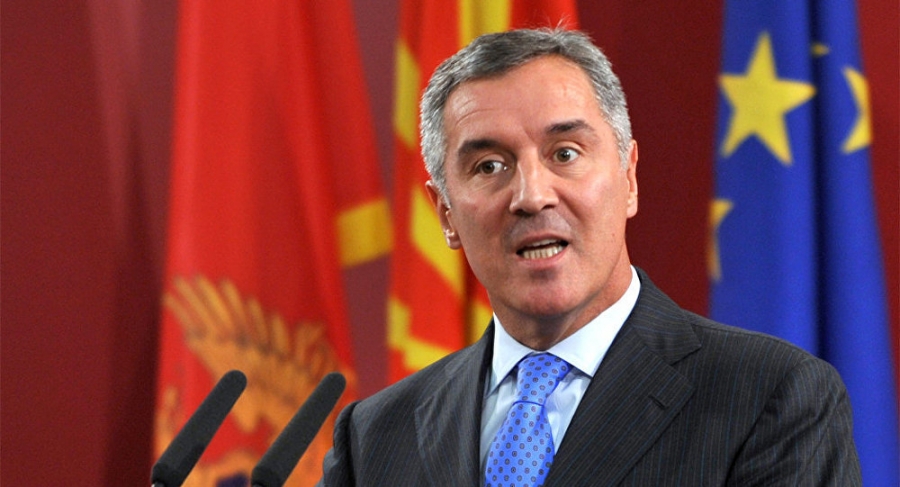 "We have regained our state dignity and restored our state, something that Montenegro and generations of its ancestors have dreamed of for almost a century," said President of Montenegro and leader of the Democratic Party of Socialists (DPS), Milo Đukanović, at a session of the party's Tivat municipal committee. He noted that Greater Serbian nationalism would never be tolerated in Montenegro, adding that it could lead to neither a great Serbia nor a great Albania, but only a great tragedy.
"Our intention is very clear and it is to ensure the unconditional implementation of the constitutional provisions that are in the Constitution of Montenegro, which is the separation between State and Church and the guaranteed freedom of religion".
On the religious freedom law, he emphasized that it is about a legal solution that has been thoroughly prepared for more than four years, along with public hearings. He also stressed the new law replaced the 1977 law, which has become obsolete.
In his speech, the leader of the DPS underlined several frequent manipulations related to the law, often heard in the media.
In this context, he especially highlighted the accusation of the Serbian Orthodox Church (SOC) that the Montenegrin government wanted to take away its property, which is, according to Montenegro's President, "absolute nonsense".
Đukanović also reflected on another manipulation, that is, claims that someone wanted to valorise and privatize church facilities.
"It's ridiculous and miserable and shouldn't be commented at all. Who would, for god's sake, want to make a restaurant of a monastery or a hotel of a church?", he went on.
In his speech, President Đukanović reflected on the often-heard statement from the SOC representatives and the opposition parties close to it that their property would be taken away and given to the Montenegrin Orthodox Church (MOC) (registered in 1993 in Montenegro).
"We really didn't think about that at all. This law is not about that. We said we wanted to restore the Orthodox Church in Montenegro, that we want to do it as responsible people, because we live in quite a difficult paradox for the Balkan conditions. In the Balkans, there has always been a distrust of minority nations towards the state, but in Montenegro we have had their strong respect towards the state and we do not forget that they [minority nations] have always been on the right side of history when something important was going on in Montenegro – the last time in the 2006 referendum for the restoration of independence".
In his speech, Đukanović said that neither his party nor he himself have any intention of affecting relations inside the Church, but that they have the intention to "separate State from Church and ensure the freedom of religion for everybody".
"Don't allow your religious freedom to be misused in the manner it is happening in these days, like it is misused for destruction of Montenegro. Don't let yourself be a part of that insane movement", Đukanović stressed.
A prompt response to this speech, and especially to the "insane movement" section, came from the opposition Democratic Front of Montenegro (DF).
"DF, our leaders, MPs, functionaries, voters, members, sympathizers, are part of the 'insane movement', and we are very proud of that because we feel the spirit and presence of our celebrated ancestors and our traditions. Traitors and thieves, on the other hand, should have a good idea of ​​whose Church they went to, whose symbols they spit on, and whose flag they urinated on.
Because of all this we are completely different, and that is why Montenegro, in order to return to itself, must expel traitors and thieves to the dump of history, with Milo Đukanović first, as chief among them", DF's statement concludes./ibna