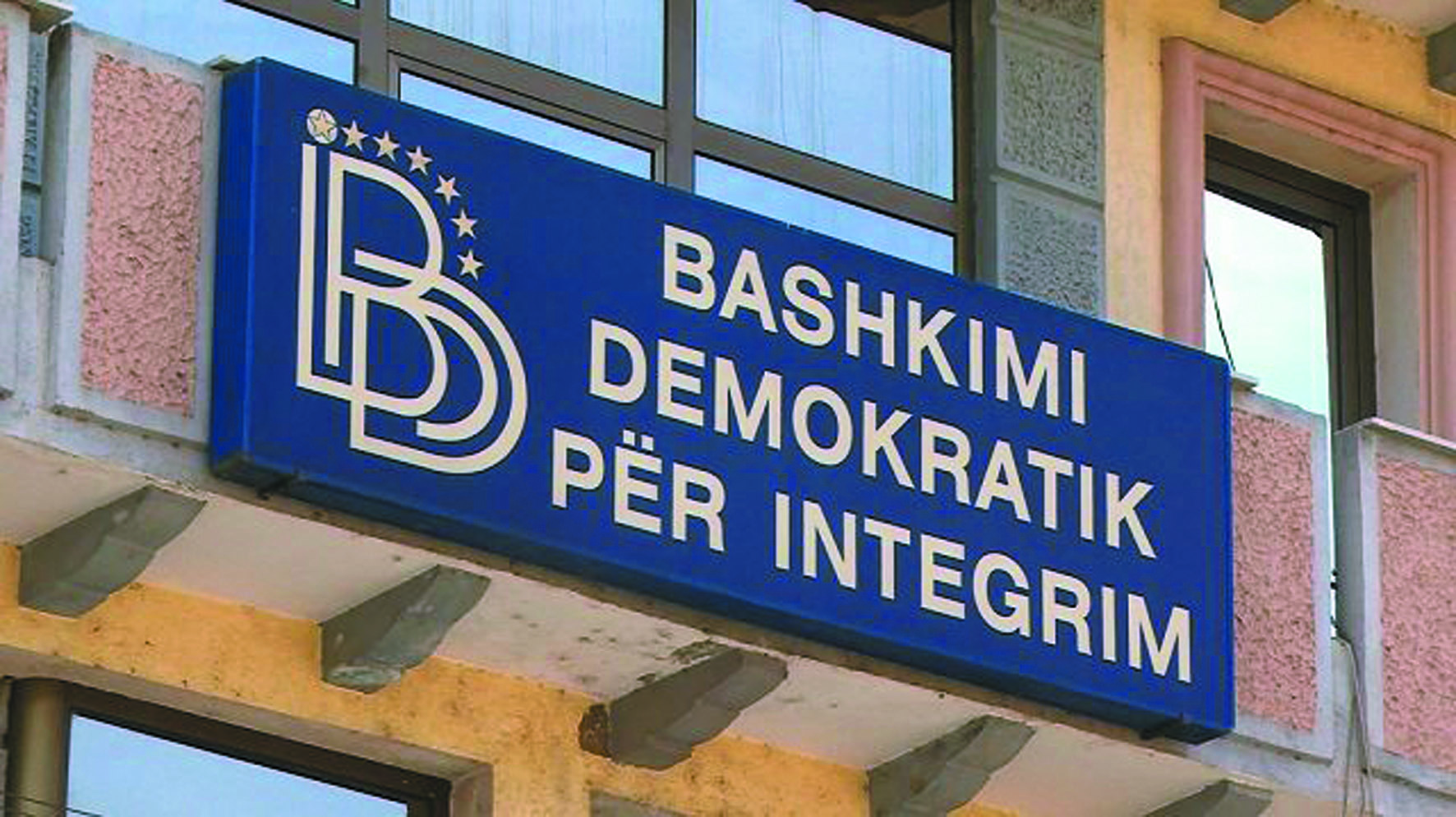 After the parliament adopted the Law on the Use of Languages ​​in a tacit and dramatic atmosphere, DUI President Ali Ahmeti only needed a few hours to add oil to the fire, saying: "This vote belongs to you and to those who are no longer with us, and are most deserving: the martyrs of the Albanian nation." Instead of a message of calmness and sobriety, explaining that the law does not jeopardize the Macedonian language, that is, it will only promote the use of the Albanian language, lead to better understanding among ethnic communities and improve cohabitation, the former NLA military leader chose the style that he developed greatly throughout his ten-year rule with VMRO-DPMNE. Ahmeti and his closest associates, who rode the "wave" of nationalism once again, as if the recent statement that they waited for the officialization of the Albanian language in fYROMacedonia for 150 years was not enough, so it would not be a problem to wait a little longer.
DUI, which is the only constant in the government, only changing its coalition partners, once again put its interests ahead of the common interest, turning the Euro-Atlantic course towards Mala Recica, instead of Brussels. Defocusing the public from the real problems that the citizens face every day, such as the economic standard, unemployment and hopelessness, is concealed with what easily works in an undeveloped society like ours: cheap populism and nationalism. In fact, DUI desperately searches for its lost authority and image among Albanian voters, apparently attacking even the votes that went to SDSM's account.
"It is their style of governance: they are trying to correct their professional incompetence with emotional and national rhetoric. However, I think that this process is over in Macedonia, and comes the time when we need to focus on the right things," analyst Baskim Bakiu says.
According to him, Ahmeti's party fails to implement policies that reach Albanians, insufficiently advocates the interests of Albanian citizens, and is not orientated to their needs.
"I would advise them to focus on the economic development of municipalities with predominantly Albanian population, because in a good part of them there is no water, sewage, nor paved streets. But it is obvious that in the past, as well as now, there is room to play the national card and this is probably indicated by their PR strategists. They use it as a defense mechanism for poor management of economic processes. Unfortunately, such behavior leads to antagonism and is a reversible process, gives the opportunity for Macedonian parties, above all VMRO-DPMNE, to act in a similar way. In fact, such a way of acting was their practice while sharing power," analyzes Bakiu.
Former minister and lawyer Marjan Dodovski says it is a pity that the new government has not continued to walk the paved road towards strong economic development, because in that case the national topics would be descended.
"The government's failures in implementing the reforms from Plan 3-6-9 are visible, citizens do not feel the improvement of living standards, on the contrary, they are sinking in increasing poverty and now things are being actualized such as the Law on Languages. To DUI, but also to their partners, I recommend that they concentrate on economic issues, and not on laws that do not improve the quality of life," adds Dodovski.
Professor Isa Spahiu, meanwhile, sees nothing nationalistic about DUI's behavior in their practice of power that has been running since 2008.
"DUI works in the interest of the Albanians. The law on languages, as you call it, is not that, but a law for the advancement of the Albanian language in Macedonia and should have been passed long time ago. Had it been passed, DUI would not have demanded it now. It is normal for the Albanians to speak their own language. Here in Kosovo, for instance, Serbs are no more than five percent, and the Serbian language is official throughout the entire territory, and that does not bother the Albanians. The mistake is in the Macedonians: both among the journalists and the political parties, but the good news is that it will hurt them for three days, and then it'll pass. DUI is fighting for the rights of the Albanians, and populism is among the Macedonians, mostly with VMRO-DPMNE. It is sad that you obsess over the law instead of talking about economic standard, higher wages, pensions, and employments," Spahiu stated, not noting that none of these points were on the list of Ali Ahmeti's priorities. (G.A.)…/ IBNA