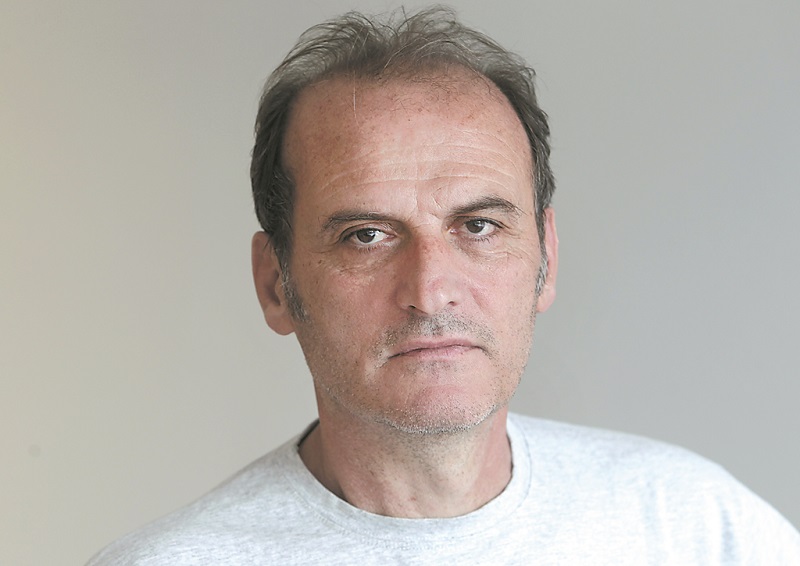 Ljupco Popovski
In politics, perception is more important than the truth, more important than strategy, more important than the program principles of a leader or party. Perception has the power to crush a party, and even bring power down. That parliamentary cheerful vaudeville with a lot of noise on Sunday around Trajko Veljanoski's immunity seemed to be intended for a poor and educated audience, who will see how lawmakers are seemingly struggling to arrive in time to vote on the court's request, which will look like President Talat Xhaferi in a tense situation one minute before midnight allows VMRO-DPMNE coordinator Nikola Micevski to say one more thing in the next 30 seconds so he'd be able to vote. And then he looked at the clock on the wall and concluded that the flag has fallen – it was already two minutes after midnight.
This clumsy, even amateur game by the very skilled Xhaferi, has a great chance to be defined as an important point for the future of his party DUI. In the perception of voters, especially those on the Albanian campus, this midnight masquerade is a real proof that the brotherhood of DUI and VMRO-DPMNE has never ended. That it is as in the stories – by uniting hands from which blood sheds to assure the seal of brotherhood. In that perception, DUI is just temporarily working in the SDSM government and is eager to return to VMRO-DPMNE's embrace. What the party was trying to portray as its capital success – Law on Languages ​​- suddenly collapsed in the perception that DUI does not want the truth about April 27 revealed, that the suspected organizer, Trajko Veljanoski, should be protected and that there are some dark corridors through which its interests are moving. In that perception, DUI (at the session of the commission for depriving Veljanoski of his MP immunity, and at the parliamentary session, it was incomprehensibly dragged all day so it doesn't get solved) unethically turned against Zoran Zaev, who gave a major bloody sacrifice for Talat Xhaferi to be chosen as Parliament Speaker, and then put his political future and the future of his party on the line, strongly defending the Law of Languages. Simply put, for the common Albanian voter, it has a prosaic explanation with one word – ingratitude.
But in politics, things are not guided by moral coordinates, so, what might seem as ingratitude to some, could be transformed into a political gain tomorrow. The public flirting between DUI and VMRO-DPMNE in front of everyone, may not have been part of the tactics, which basically was supposed to be underground, and not transparent. So that these two partners could light the camp fire step-by-step in the future. The public reaction was stunning for DUI. The party did not expect voters to actually recognize that on Sunday night it offered saccharine instead of sugar and that it wouldn't be able to control the anger. Even the anger of the SDSM partners. In just one night, DUI realized that from this clumsy move, SDSM was the one to gain the greatest benefit, precisely at the moment when it was almost certain that it was on its way to start bringing back the deceived voters who gave their confidence to the Social Democrats. Such a dramatic decline in one night has rarely happened in Macedonian politics. And it probably never happened, if we exclude April 27th.
Therefore, it was immediately necessary to start a rescue operation. But that operation was performed clumsily, even amateur. When the coordinator Ejup Alimi was asked at the debate on TV 21 to explain how it happened that no decision was made for Veljanoski, he tried to shift the entire burden over to SDSM with false arrogance. And he got lost completely. He told SDSM vice president Muhamed Zeqiri: "You cannot cover your failure in the legal system. Citizens are asking for the money, you promised in the campaign that you will return all the finances to the budget, so please, you cannot cover your failures with these kind of scenarios." As Alimi spoke in the name of the opposition bloc, and not as a part of the government, and even more so that DUI's staff was the one to manage the justice department for a half of this government's term. Alimi, referring to himself and the process that the SPO leads against him for electoral fraud, still said: "You go with black vehicles and threaten judges. Are these the reforms that you promised your citizens?"
When social media fired up and when no one wrote one positive word for what Alimi said, Talat Xhaferi ventured into a fast rescue mission, directly calling the show. He only spoke better, but failed to clear any of the unclarities. Albanian colleagues claim that the past few days were a real waterloo for DUI. And it's astonishing how it fails to cope with the whole situation. Within this emergency rescue mission, Ali Ahmeti, striving to show his peacekeeping role, announced that he would meet Zaev one day earlier to discuss presidential candidates and the problems in the coalition. By doing so, he tried to give at least a little energy to the exhausted body of DUI. Deputy Prime Minister Bujar Osmani on Tuesday afternoon broke into sweat when he listened to French Minister Nathalie Loiseau who clearly told him that the reform of the judiciary and the fight against corruption were the key to the date for starting negotiations with the EU. Just as he was sweating Mogherini and Hahn in Brussels told him that nepotism diminishes the substance of the government in which he is the Deputy Prime Minister. But with his statements later, Osmani showed that he did not understand anything, nor that he cared what these messages actually mean. As if DUI is from another planet, and not sitting together with SDSM at the same government table.
VMRO-DPMNE did not publish a single DUI affair case in the strong artillery attack against the nepotism from the ranks of SDSM. Coincidence? Those who want to bet on the renewal of the old brotherhood claim that there is nothing coincidental in VMRO-DPMNE's ignoring of DUI's sins. That it is a bet for the future new understanding of the old premises. Maybe. What is a clear fact is that DUI has rarely found itself in a difficult situation, wanting to be on both sides, especially when they are far apart. The events of Saturday and Sunday showed that the DUI people have not understood why the number of votes has halved in the previous election. As Talat Xhaferi claimed yesterday that if Veljanoski escaped, it would be the court's fault. The same court that issued a request for which he did not allow voting on Sunday. This shows that that DUI refuses to acknowledge what is happening, but still embarks on a mission for its own rescue.
Views expressed in this article are personal views of the author and do not represent the editorial policy of Nezavisen Vesnik