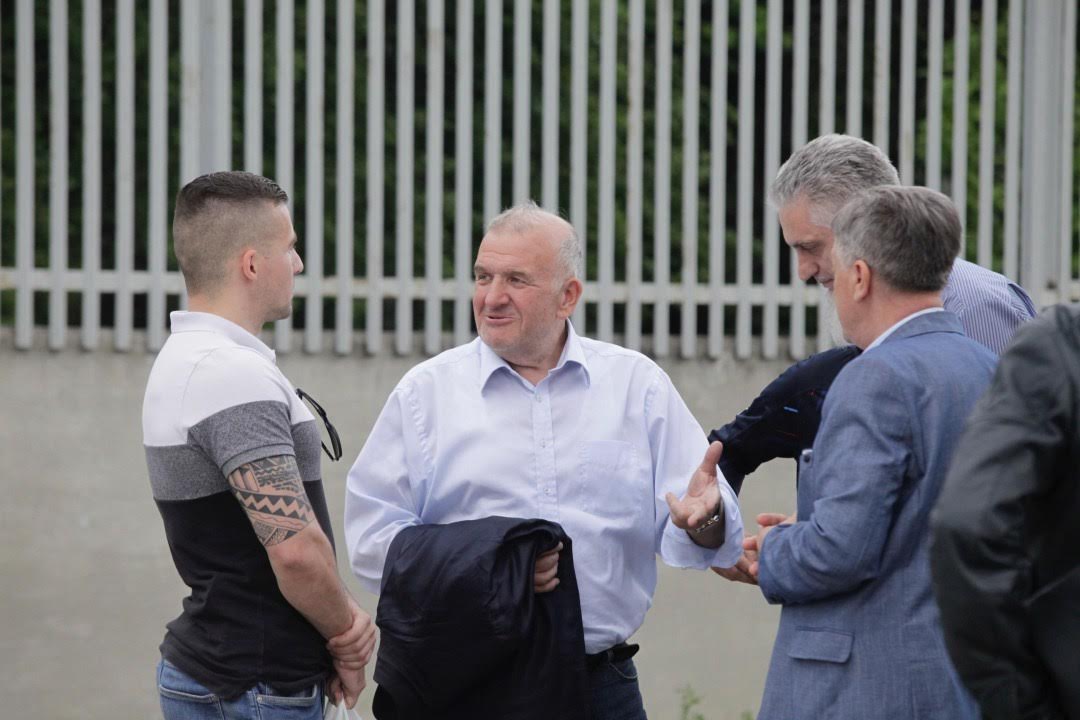 "Allahu Akbar!" and "Tekbir!" (the local edition of "The God is great), known as "Takbir" in Arabic) echoed on main squares in several BiH cities crowded with several thousand of citizens who were waving the Republic of Bosnia and Herzegovina war flags.
Is it April 1992?
No, it is the last day of April 2018 and gatherings are organised by Bosniaks in support of  the Army of the Republic of Bosnia and Herzegovina (A RBiH) 5. Corps commander, Atif Dudaković, and his 12 comrades who were arrested under suspicion of having committed war crimes in West BiH during the 1992-1995 war. The rallies ended in peace, but the "play's" direction was disturbing for Serbs, especially for those who survived the atrocities during war.
The speakers on the gatherings in Tuzla, Mostar, Zenica and Bihać emphasized that A RBiH defended the Bosniak people in BiH from the Serbian aggression. For them, Dudaković is a hero, not a war criminal. Dudaković and the others were arrested on Friday early morning, but the cold shower for the Serbs came a day later. The BiH Court did not accept the BiH Prosecution Office suggestion to order one month custody for all the arrested members of 5. Corps. With a large smile on the face, Dudaković left the custody facility as a man who is partially free since he is not allowed to leave the country, to speak in public or to speak with witnesses and other suspects of the same crimes.
According to unconfirmed information, the state prosecutor in this case did not present the key evidence in court. It is the video tape where Dudaković, during the battle, ordered his troops to destroy everything that belongs to Serbs. Allegedly, the disputed tape disappeared from the Prosecution's Office, something that has not been confirmed.
The President of Republika Srpska, Milorad Dodik said that the decision of the BiH Court was expected. Dodik said he was not surprised by the ruling since similar events of the recent history clearly show that those who have committed war crimes against Serbs usually conducted them this way.
"It is clear that the BiH judicial institutions are under constant pressure and influence by the Bosniak political and religious elites, and that they usually work out either an acquittal or no prosecution at all by compromising the prosecutors and judges working on such cases", Dodik underlined.
Since this is an "election year", it is not surprising that Serb parties used the Dudaković case to earn some extra points in the electoral body. The Alliance of the Independent Social Democrats's (SNSD) vice president, Nikola Špirić, demanded an explanation about the Dudaković release from the local Minister of security, Dragan Mektić, and the director of State Investigation and Protection Agency BiH (SIPA), Perica Stanić. Both of them are members of the RS opposition, the Serb Democratic Party (SDS), which is in the ruling coalition at BiH level… / IBNA