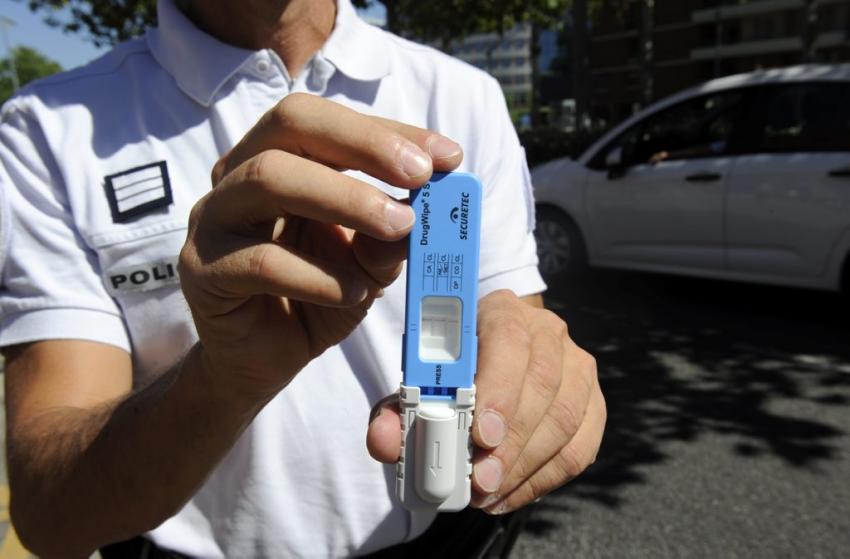 IBNA Special Report by Edison Kurani/Politicians from the majority and opposition offer their insights
In Albania, decriminalization has become the most debated issue by politicians and media. Many accusations are being launched against senior politicians, MPs, local government leaders and heads of different public institutions.
Opposition says that criminals have penetrated in many central and local government offices, while majority says that it's ready to fight this phenomenon.
Along with the plan for decriminalization, the opposition is also insisting on its demand for several senior officials to undergo a drug test.
Leader of opposition, Lulzim Basha, has publicly demanded to PM Edi Rama and Minister of Interior, Saimir Tahiri to undergo the drug test in order to prove whether they have used narcotic substances or not.
The two senior officials have ignored these demands and have avoided comments, by stressing that it's not worth it to debate on something like that.
But how did the opposition come up with the request for a drug test?
A few years ago, Dritan Prifti, an MP of the Socialist Movement for Integration, the second largest party of the left wing coalition that now governs the country, when he was a minister of Economy, he publicly denounced the head of the Socialist Party Rama for being a drug user.
He said that he had seen Mr. Rama in his office of the mayor of Tirana sniffing cocaine on his desk.
Following this public declaration made by Prifti and which came as a result of the numerous debates that he had with the left wing, the right wing opposition demanded Rama to undergo a drug test. This demand was made several times by PM Sali Berisha, who is a current democrat MP and it continues to be repeated.
Opposition MP, Prof. Dr. Kastriot Islami, says that besides the legal incentives for the decriminalization of the political class, politicians and journalists must also undergo a drug test.
Islami says that "Albania is in a crossroad between decriminalization and expansion of oligarchy".
According to him, there are two ways in which the political class can be decriminalized: a soft way, by drafting and implementing incentives and by way of protests and civil disobedience.
"It's likely for this process to start according to the first way and continue as a combination of both ways and end in the second way", he says.
Several times a minister and deputy prime minister in left wing governments and also a former speaker of parliament, Islami criticizes the current socialist leader who is also the head of the government cabinet.
According to Mr. Islami, Mr. Rama is attempting to avoid the main accusations that have been launched against him and he stops on the consumption of cocaine. "Rama is avoiding the accusation as a user of heavy drugs, therefore parliament must decide in favor of the drug test for the prime minister, ministers, MPs, senior officials and journalists".
Mr. Islami says that "Albanians are entitled to know how senior state officials result in the drug test".
The MP, which by profession is a mathematician, says that to verify whether officials are or have been drug consumers, is a phenomenon which is expanding internationally.
"The drug test is being envisaged in all world countries. The argument is simple, taxpayers would not want their taxes to go for administration employees who are drug users", Islami says for IBNA.
According to him, the fight against drugs, as it's being announced a priority by the government, "cannot be effectively made by drug users.
The incentive for the drug test has been taken by the Democratic Party. The opposition says that this must also apply for journalists, "if they want to present and report the truth".
The DP also talks about a test of documents for those who are alleged to have had a criminal past and warns that there will soon be an investigative committee which will scan the past of each as far as criminal records are concerned. And based on this, it will be decided who passes and who fails this test.
On the other hand, former PM Pandeli Majko, current socialist MP, says that he's not clear if such drug test to the head of the government and the minister of Interior, can decriminalize Albanian politics.
Majko says that the open debate on decriminalization and the conditions imposed by the opposition in relation to this, are bringing the public's esteem for politics to an all time low.
For the former PM, what's important at this moment is the justice reform. According to him, politics needs prosecutors and judges as guardians of the law, more than politicians who are in line with everything "on paper".
However, the opposition has warned that "the drug test will be an non negotiable condition for decriminalization".
Majko says that " I don't know if this test will "decriminalize" Albanian politics", but adds that one thing is sure: "This kind of debate is bringing public's esteem for politics to an all time low. The opposition's colleagues are offering a show which aims at "announcing" the truth more than looking into it. The Democratic Party doesn't offer any explanation in relation to its demands for the "purification" of politics besides announcing a "universal judgment" for Albanian politics."
The former PM believes that the reform in the justice system is more crucial than "decriminalization". According to him, the exclusion of those who have erred in the past, doesn't purify the intentions of those who are OK "on paper" to enter politics and benefit from it.
Majko says that "I fear impunity more than moral repunishment and 'idiot tests'".
The left wing MP warns that "this situation threatens to turn the issue of "decriminalization" into child like naivety as to who wants "decriminalization" more(?!)
A "game" which is expecting the objection of the other side which will say "You can see that they don't want it, because…".
Majko says that the drug test doesn't offer drug tests for anybody and adds: "The drug test doesn't make someone an honest person. If this was the case, I'm ready to propose a urine test every Thursday before we enter parliament".
This entire debate which has attracted the media attention and which is being discussed so much by the citizens, is seen by Mr. Majko as a part of the reason why doing politics is turning Albania into a land without dreams. "People also leave abroad after watching this grotesque 'show' which they call politics", Majko says.
But what will happen now? Will there be a drug test?
Opposition has prepared the bill. The vice chairman of the parliamentary committee for legal affairs, legal administration and human rights, offers the details of the draft.
"All officials planning to be appointed in senior public offices such as MPs, ministers, have the obligation to undergo the test for the use of narcotic substances". Bylykbashi says that this will apply for people who are about to enter office and also for those who are in office today. "I believe that everyone is clear about the fact that a person who uses narcotic substances cannot secure them in other way but through agents of a criminal system, which lives on traffics and other crimes relating to them and he cannot say that he's unaware of this and as a result, this is a stance which is not only against public morale, but also the oath that an MP takes to uphold the law", the democrat MP says. Bylykbashi says that "this article has been removed from the government's bill". According to him, "it's clear that this article puts majority officials in difficulty". /ibna/