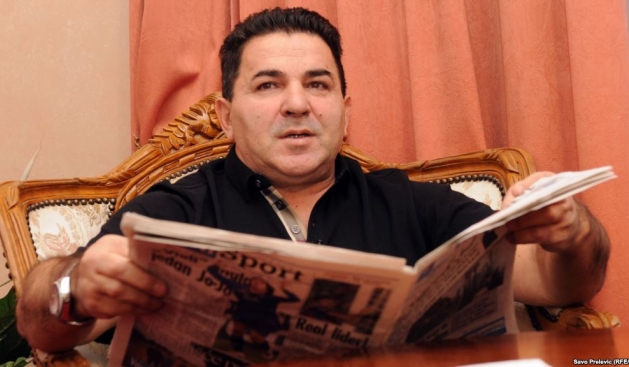 Pristina, May 9, 2013-The drug lord, Naser Kelmendi who was caught a few days ago by the Police of Kosovo will remain in detention until June 7, as he was remanded in custody for a period of 30 days.
This was the ruling issued by EULEX judge, Cornelie Peeck. The prosecutor of the case, Erik Larson had demanded this measure against Naser Kelmendi, whereas his defending attorney, Osman Cucovic, demanded the court to turn this down due to lack of evidence.
Amid rumors that Kelmendi could be freed, the Minister of Integration, Vlora Citaku had declared that this decision is unacceptable.
There have been talks about his extradition, but law experts say that the Constitution of Kosovo doesn't allow Kosovo nationals to be extradited into another country and this is the reason why Naser Kelmendi cannot be extradited to Bosnia and Herzegovina.
The suspect was arrested on Tuesday after an arrest warrant was issued by an EULEX prosecutor, who has launched an enquiry on this case. Amongst other charges, Kelmendi is also accused of organized crime. Kelmendi is accused of the same charges in Bosnia and Herzegovina too. /ibna/