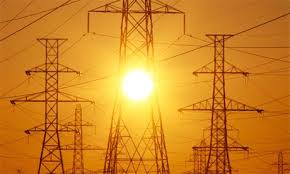 By Clive Leviev-Sawyer of the Sofia Globe
Drought that has left water levels in reservoirs running seriously low, especially in eastern and south-eastern Anatolia, may prompt Turkey to import electricity from Bulgaria, Iran and Georgia to prevent power cuts this summer, according to Bulgarian and Turkish media reports.
Turkish Minister of Energy and Natural Resources Taner Yildiz also told reporters that Turkey had agreed an option for cheaper Russian gas supplied via the Blue Stream pipeline. He said this after a meeting with Gazprom's Alexander Medvedev.
The 1213km Blue Stream gas pipeline, with an annual capacity of 16 billion cubic meters of gas was commissioned in December 2002 to directly supply gas to Turkey across the Black Sea. Blue Stream supplements the existing gas transmission corridor running from Russia to Turkey via Ukraine, Moldova, Romania and Bulgaria.
Turkey and Russia have agreed in principle to increase the supply of natural gas from Russia through the Blue Stream pipeline, Bulgarian media said, with the two sides planning for an increase in volume from 16 billion cubic meters of 19 billion cubic meters of gas annually.
Referring to potential power supply problems because of the prolonged drought, Yildiz said that Turkey was considering electricity not only from Bulgaria, but also from Iran and Georgia.
Rainfall in March and April had been less than hoped for. If levels did not increase in the coming months, Turkey's electricity generation capacity would be reduced and the country would resort to imports, he said.
However, there is a question mark over whether this would solve the situation. "The options are limited as the connection lines do not allow for large imports," Oğüz Türkyılmaz, chairman of the Board of Mechanical Engineers' Energy Commission, was quoted by Today's Zaman as saying, adding that while he did not foresee a severe crisis playing out, it was likely that there would be temporary power cuts throughout the country.