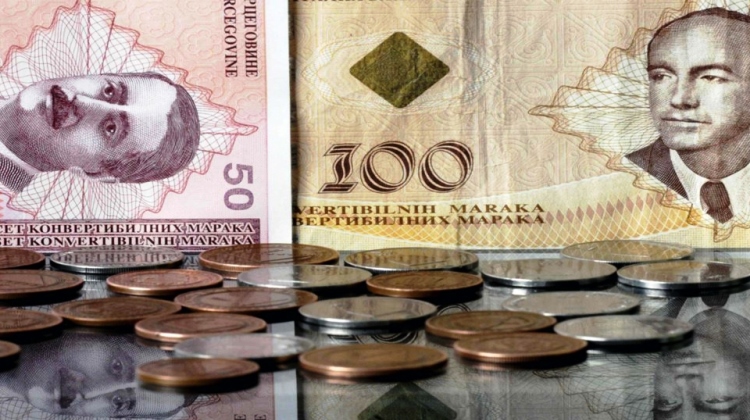 The hot weather and record high temperatures in BiH have caused large damage to the agricultural sector and it is possible that as a result the price of food this fall could rise, since farmers have no other option in order to be able to make some profit.
In some places, mostly in Republic of Srpska which has a more developed agriculture than BiH Federation, the corn yield is almost destroyed, while similarly wheat and vegetables have suffered perhaps the largest damage since there was not enough water for melioration. At some market places it is almost impossible to find, for example, cauliflower, and if there one does it would be of very bad quality.
The RS Ministry of Agriculture, Water Management and Forestry claims that it is impossible to compensate for the damage caused by the drought.
"The consequences of the weather problems in production in the agrarian sector can never be fully compensated by the intervention of the state, regardless of its economic power", announced on Wednesday the RS Government.
The measures adopted by the RS Government aim to mitigate the damage, encourage the creation of a new production cycle and encourage investments in capital projects, primarily in irrigation, which will reduce the risk in production.
"The Government is not trying to cover or compensate for the damages, because it is impossible", the entity Ministry said.
In a press release they added that, from the beginning of August, the dynamics of payment of incentives was accelerated, and about 11 million BAM (5,5 million Euro) was paid to farmers' accounts. The Government also paid off all incentives from 2016 and more than a third of incentives for this year. By the end of August, another 10 million BAM (five million Euro) will be paid, which means that the agrarian budget of 60 million BAM (30 million Euro) for this year will be realized up to 50 percent, which has never happened before by the end of August.
The RS Government, according to the announcement, will allocate additional funds of 10 million BAM (five million Euro), of which about half will be directed for capital investments, primarily for the construction of irrigation systems, and five million for the support of autumn sowing, or the establishment of a new cycle of production.
The Association of Fruit producers of RS welcomes the quick reaction and set of measures of the Government when it comes to assisting the agrarian sector and mitigating the consequences of natural disasters. But they also note that measures related to the payment of incentives, an increase in the amount of subsidizing diesel fuel and similar, only mean help to those producers who achieved production, and on the basis of it, have the right to incentives.
They point out that agricultural producers who have suffered great damage from late spring frost and snow, hail and drought have neither production nor money to invest in order to get incentive that would help them now./ΙΒΝΑ