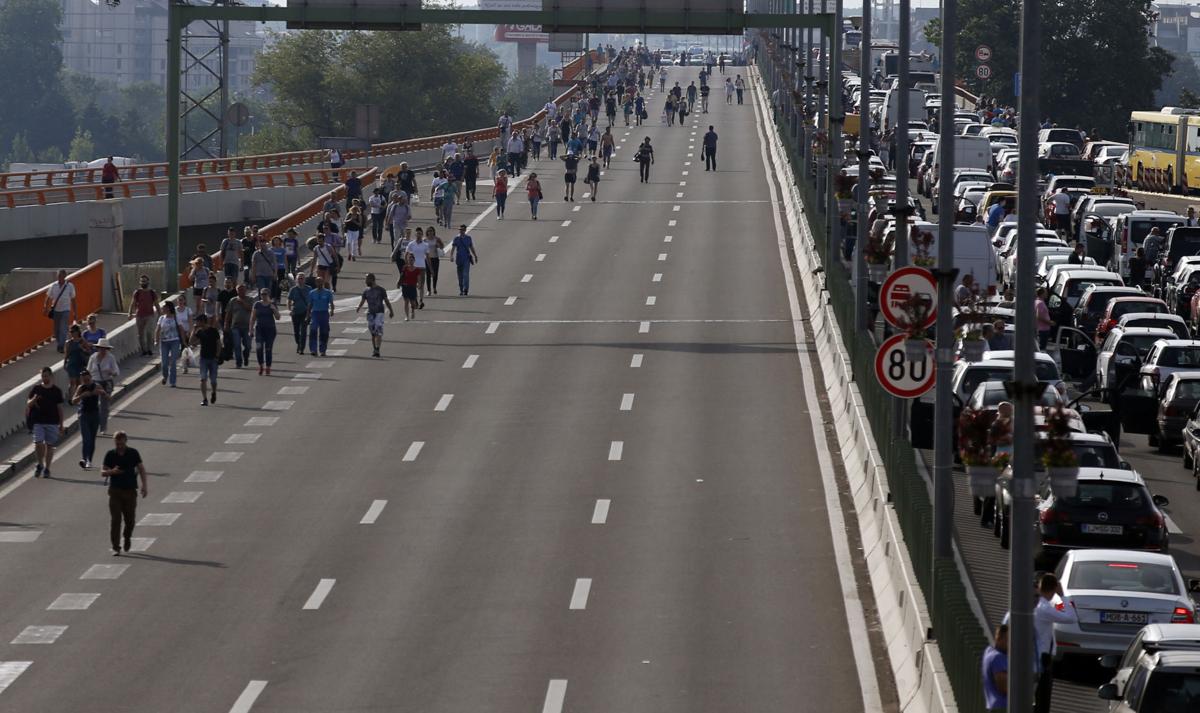 The drivers and farmers in Serbia continued on Monday protests over increased fuel prices. In Novi Sad, drivers disturbed the traffic on busy crossroads for more than three hours, while in Belgrade the highway was blocked for some 15 minutes. Protests were organised via social media postings and have also taken place in other towns.
Last Friday, protests were held throughout Serbia causing traffic jams and making people to prefer reaching their destinations on foot instead of using public transportation. The fuel price has reached 1.3 euros, the highest price across Western Balkans.
On Sunday, Serbian president Aleksandar Vucic claimed that the protests were "politically organised" and inspired by the leaders of the opposition. At the same time, he said that protests are allowed, "but without breaching the law".
"I appeal to normal people to be tolerant and patient, there shouldn't be any kind of violence in Serbia… I am not afraid of them at all", Vucic said adding that "nobody" praises him because bread in Serbia is, as he claimed, the cheapest in the region.
Interior minister Nebojsa Stefanovic said that the government "is always ready to discuss anything with anybody, but not under the pressure from the street".
"Nobody from the street should dictate how the government must act. We always want to discuss problems. But those (who have taken to the) on the streets are in no position to order the whatever behaviour of the government", Stefanovic told reporters today.
"Illegal" protesters will have to face legal measures, he went on.
According to reports and videos, police forces in Novi Sad have been taking pictures of the car plates owned by the drivers who are protesting.
Serbian tabloids, which are all pro-government, accused opposition leaders of organising protests and inciting violence. "Now they want to beat", according to the "Informer" tabloid headline.
Tabloid "Alo!" quotes Vucic under the headline: "You will not come to power by force" whereas the "Vecernje novosti" first page suggests that the West wants to weaken Serbia ahead of the planned resolution of the Kosovo issue by organising protests across the country….. / IBNA