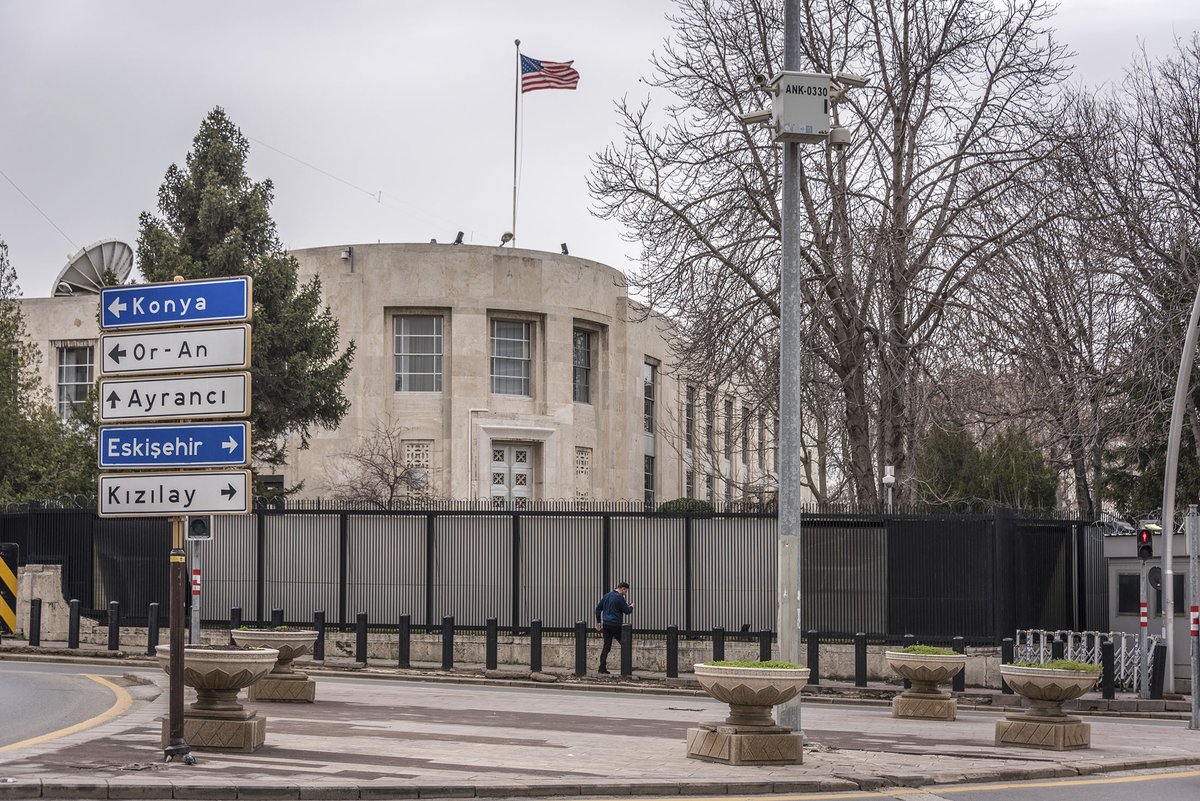 Due to time and the Muslim holiday of Eid al-Adha the U.S. mission in Ankara was closed when unknown assailants drove by early this morning firing shots at the security booth outside the U.S. Embassy building, thus there were no injuries.
U.S. officials said no one was hurt whereas the Embassy's spokesman David Gainer thanked Turkish police for their "rapid response".
AP reported that "Ankara governor's office said six shots were fired from a moving white car towards the embassy compound at 5:30 am (2:30 GMT). Three of the bullets hit the gate and a window.The statement said the investigation was ongoing and the suspect or suspects have not yet been identified."
Presidential spokesman İbrahim Kalın commented on the incident via Twitter: "We condemn the attack on the U.S. embassy. This is clearly an attempt to create chaos. Turkey is a safe country and all foreign missions are under the protection of law."
Ömer Çelik, ruling Justice and Development Party's  (AKP) spokesperson is on the same wavelength, having said that the "Armed attack against the US embassy is a clear provocation. Embassies are under the protection of our state."
The attack comes during a deep crisis between Ankara and Washington with the latter warning about the possibility of further sanctions against Turkey.
The U.S. Embassy in Ankara will remain closed throughout the week due to the Eid al-Adha celebration…. / IBNA
Main Photo: Exterior shot of the U.S. Embassy in Ankara