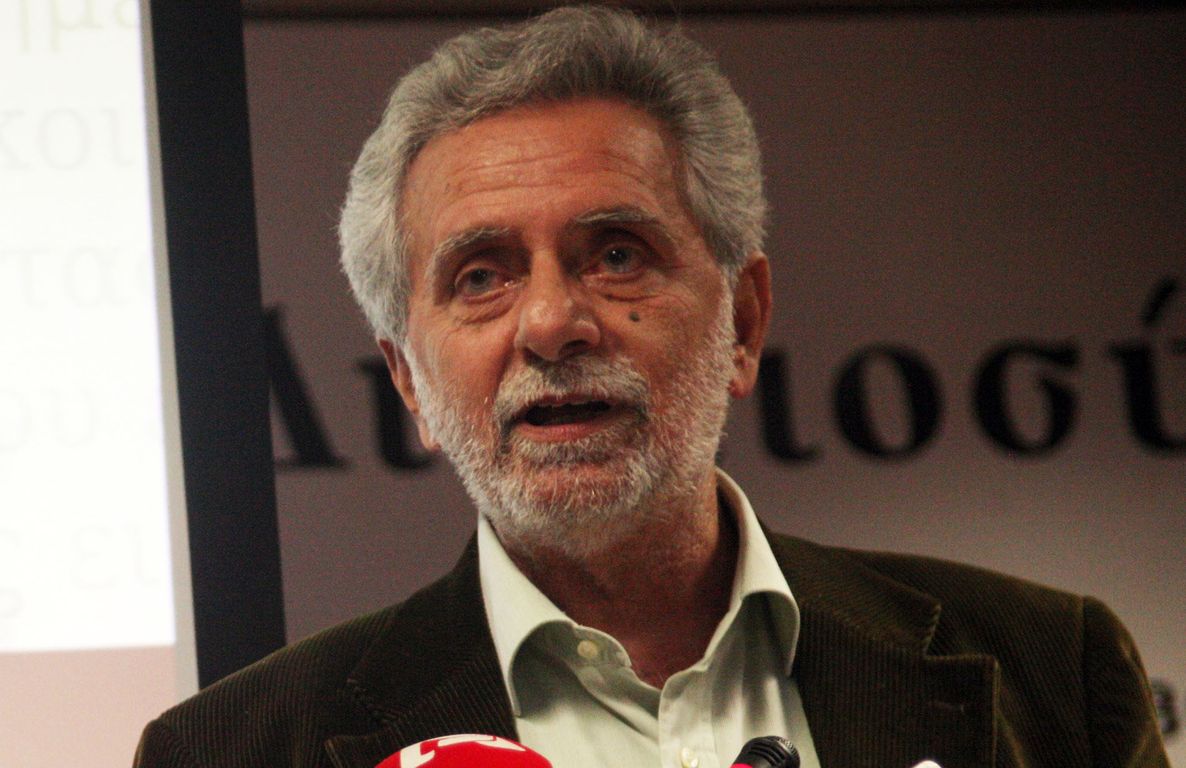 Athens, April 16, 2015/ Independent Balkan News Agency
By Spiros Sideris
The large increase in emigration is not due to a change in government policy on immigration, but that problems grow, mainly in Syria, but also in other countries of origin of immigrants, said Tuesday the Deputy Minister of Economy, Infrastructure, Marine and Tourism Theodoros Dritsas, at a special meeting he had with maritime journalists.
Dritsas, presenting briefly the hitherto activity of Shipping Ministry, referred to the efforts made to address the problem of unpaid maritime labour. He stated that the "institutional tools" available are few and that he will table amendments to the existing legislation to address this problem.
Short sea shipping is a social and productive activity and the institutional framework under which it functions needs to be reexamined, and for this reason we will open a dialogue with the social partners for its reform, Dritsas added.
Deputy Minister of Marine went on to say that the horizontal cuts made by the "memorandum governments" has also affected services such as navigation, which is facing staffing problems, while new navigational channels must be created to ports that have been active in this area in recent years.
In regard to tenders, Dritsas said that for the last one that was conducted there were many complaints for its prestige, which were examined and we decided on the ratification of the tender, however change must be made to the way tenders are being made.
The Deputy Minister of Marine referring to immigrant said that taking advantage of the issue for political reasons is dangerous. It is not just a matter of human rights, but also social cohesion and national security issue. For the first time, he stressed, there is a Ministry of Immigration Policy. We did not need, he stressed, neither the criticism of the opposition, nor the comments of the press to understand. We know the issue. What is being said on the increasing migratory flows due to new immigration policy of the government is unfounded. Nothing has changed. The circular of August 8, 2013 still applies. There are, he added, about two million people in Turkey who want to go to Europe. Despite the fact that we have some cooperation, Turkey must to do more to control traffickers.
The deputy minister denied his predecessor Varvitsiotis on the matter of the NSRF programs. "There is nothing from what Varvitsiotis is saying and some money have been lost", he added, "but we will not do cheap politics".
Finally, answering questions for the PPA and the positions expressed by the Deputy Prime Minister Giannis Dragasakis in China regarding its privatisation, he said that " we do not oppose privatisations" and that there is no problem with the Deputy Prime Minister.