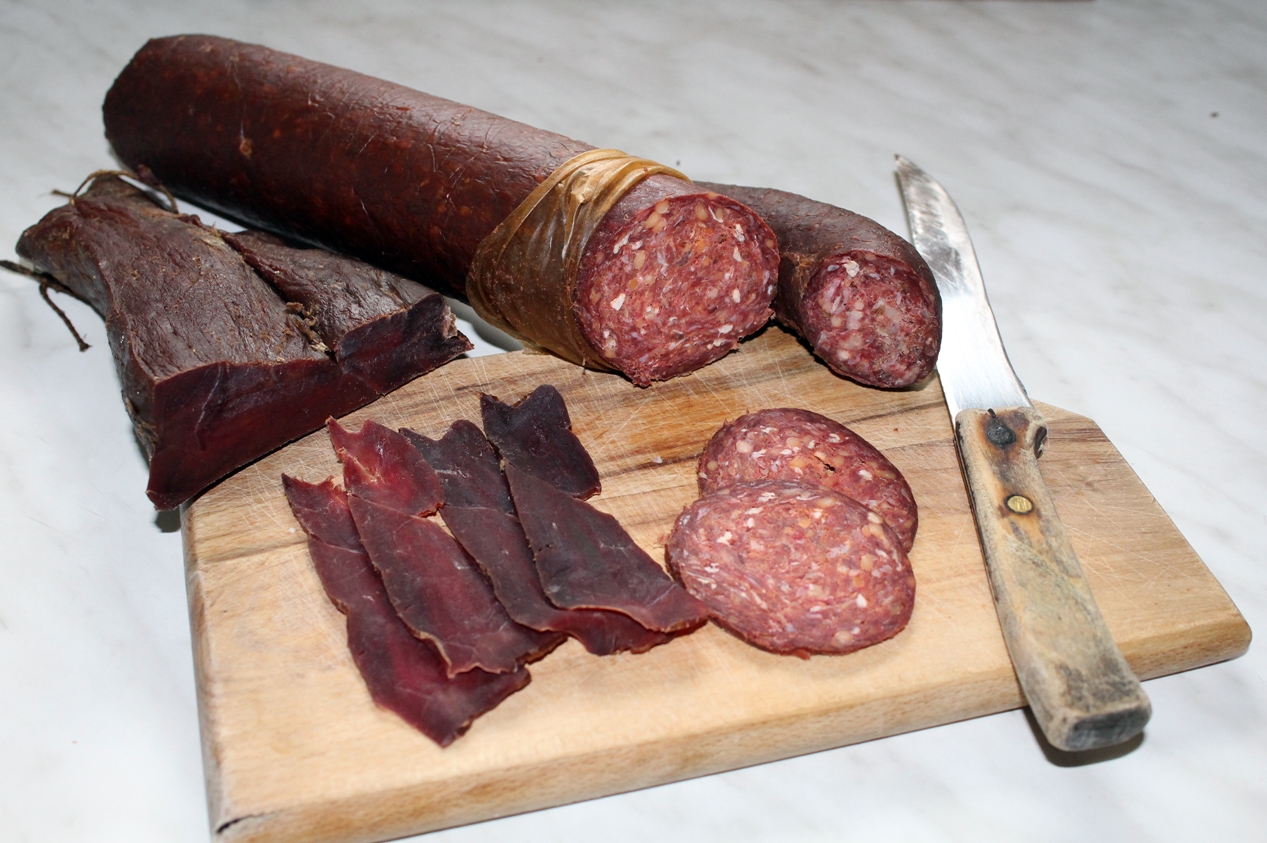 The city of Visoko, in Central Bosnia and Herzegovina, is well known for several things, some of them are famous worldwide.
Visoko is most known as the place of "European pyramids", which a few years ago were supposedly discovered by amateur archeologist, Semir Osmanagic. He claims that this "discovery", still unrecognized by the scientific community, will change the history of the world.
The city is also well known as the birthplace of one of the most prominent scientist in Ottoman Empire during the reign of Sultan Suleyman the Great (or Magnificent). The name of this scientist was Nasuh bin Karagöz bin Abdullah el-Visokavi el-Bosnavî or Nasuh Matrakci). He was a mathematician, teacher, historian, geographer, cartographer, swordmaster, navigator, inventor, painter, farmer, and miniaturist. In fact, he was one of those persons whose contibution help make the world into what it is today.
The third original Visoko attraction is one of the most famous delicacy, Beef Jerky, produced by almost century-old technology and recipes. These recipes define which part of the beef can be used for drying, what is the ideal age of cattle, how long the meat must be dried, how much salt is enough etc. But in the last several years, it was noticed that some producers in other parts of BiH are trying to produce Beef Jerky under the Visoko name. The only solution for original producers is to brand the product and to define its "geographical origin".
"We tried to brand Visoko Jerky Beef, as an original product localized to the small area and produced under standards, 15 years ago, but the attempt was unsuccessful. Now we decided to finish this job and to protect our technology and recipes as an original, standardized product. It will protect us as producers and guarantee the quality for customers", said for IBNA one of the initiators of this idea, Ermin Begić.
He added that producers still don't have an Association but that the registration process is ongoing. Producers decided to meet in the first half of January next year to elect the presidency which will accelerate the branding process. All of them, as Begic said, are dedicated to make their product recognizable in the world and to fight against those who are making a similar product but with lower quality.
"They are causing us problems, and this can be seen in various situations. I am selling my products in Visoko but also at fairs and similar manifestations in the whole of BiH. But the customers who tried the false product will never come and buy my product, which is made in accordance with highest standards", complaints Begic.
According to him, the state institutions are not interested in helping the branding process and will not help them to protect their products. Begic said that only Visoko Municipality Administration promised a financial aid, but that it is still uncertain how much they will give. He added that producers will have enough strength, financially to begin with, to finish this important job.
In fact, BiH has a lot of other delicious food like ćevap, burek, Livno and Travnik cheese, but just a few of them are branded. A few years ago, ćevap, a traditional BiH and Serbian meal was branded by Slovenia, but that country doesn't have it in its traditional cuisine. The branding process is also expensive and this is the main reason why, if food producers continue to hesitate to brand, BiH stores will sell ćevap from Slovenia, Burek from Croatia or plum schnapps "Šljivovica" from some other country, like Romania where this brandy is known as "curika"./IBNA