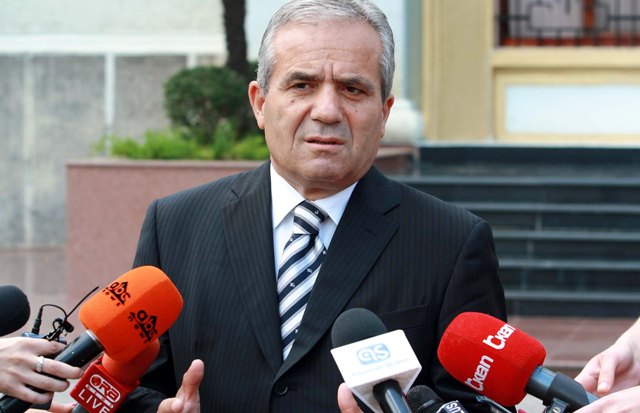 Tirana, 11 May 2016/Independent Balkan News Agency
Former speaker of the Albanian parliament, Prof. Dr. Kastriot Islami demands for those politicians and officials who have violated the Constitution, to face drastic measures in their future.
Current democrat MP says that these officials must not be elected or appointed in constitutional positions for 12 years in a row. They must neither benefit public funds for the same amount of time.
Islami's request comes a few days after the Constitutional Court revoked the mandate from the socialist MP, businessman Koco Kokedhima, known as the right wing of PM Edi Rama.
Kokedhima was accused of benefiting public funds by participating in around 150 tenders with his company that provides telephone, radiotelevision and internet services.
Mr. Islami says that the law on decriminalization may also incorporate the article that he proposes.
"Parliament must decide that whoever violates the Constitution by benefiting public funds, must not be allowed to be elected and/or be appointed in any constitutional position or be able to benefit public funds for a period of 12 years or 3 parliamentary mandates", Mr. Islami says.
According to him, if the majority in parliament wants to preserve legitimacy and not allow MPs' integrity to be stained by "incriminated MPs" who violate the Constitution, then this decision must be approved consensually. /balkaneu.com/