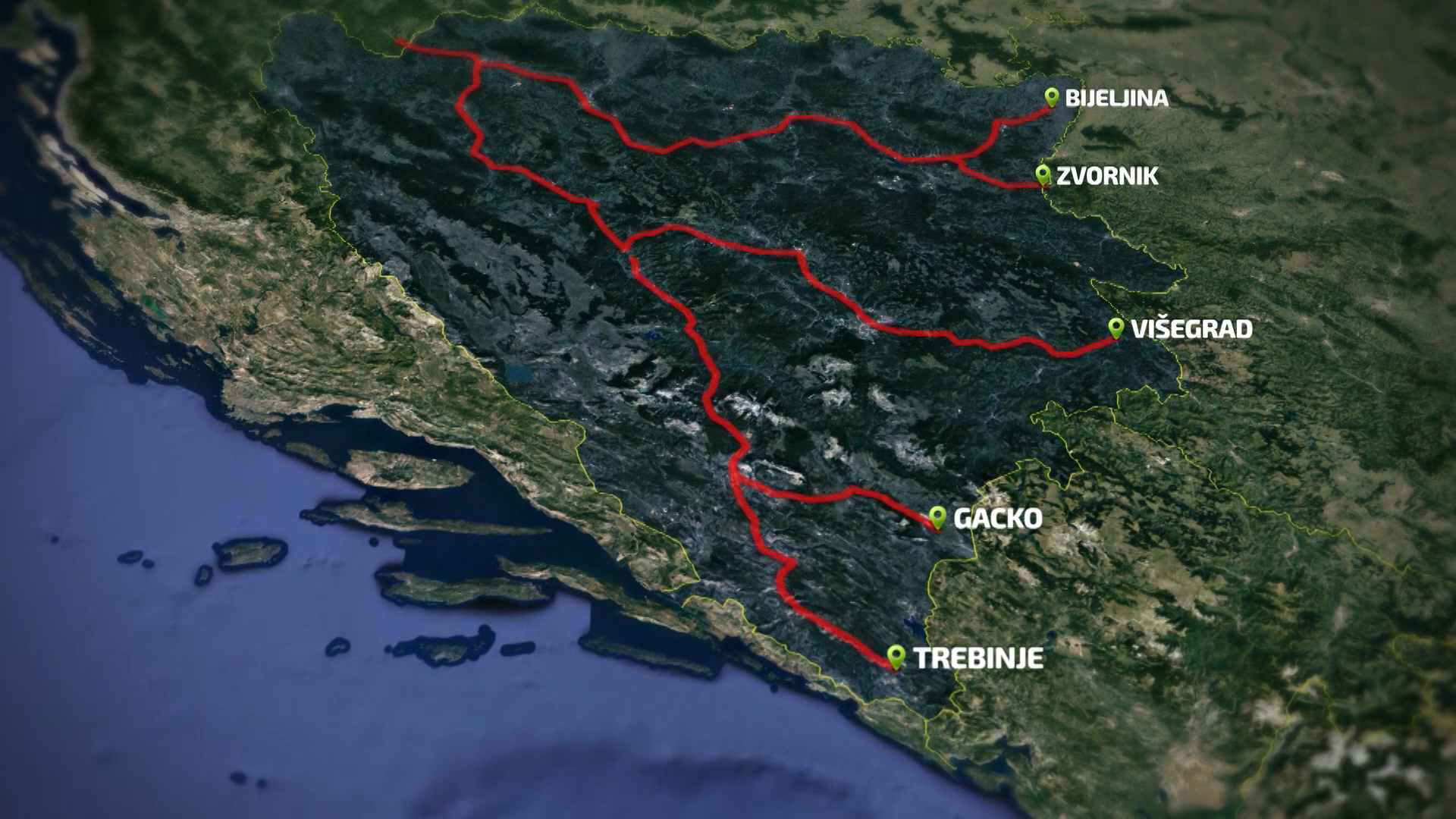 According to BiH Border Police report, from 1 January to 25 February 2018, officers of Border Police detected 450 nationals of high migration risk countries in attempted crossing, or immediately after illegally crossing the state border. This number represents a significant increase, compared with the same period in 2017. Along with them, there were also 410 persons prevented from entering BiH, in the manner that they gave up attempting to cross the border, due to engagement of police officers along the very borderline with Montenegro and Serbia.
The largest number of illegal migrants, according to BiH border police, were detected in the area of Trebinje, Gacko, Višegrad, Zvornik, Bratunac, Velika Kladuša, Bijeljina and Bihać, and a small number in the area of Brčko, Foča, Posušje, Čapljina and Grude. Since the number of detected illegal migrants in the area of eastern Herzegovina, Zvornik, Bratunac, Višegrad and Velika Kladuša has increased, additional police officers have been engaged, where necessary, and specialist equipment has been allocated from other organizational units of BP BiH to Border Police Units Trebinje, Zvornik, Višegrad and Velika Kladuša.
"Along with the measure of deterring illegal migrants from crossing the border, officers of BP BiH continuously carry out patrols, surveillance and observation, collect intelligence and security information, set up ambushes and checkpoints and conduct mixed patrols along the common border of BiH with the neighbouring countries", stated director of BP BiH, Zoran Galić.
He added that this police agency, together with other authorities competent for illegal migration, has been managing to respond to increased migratory pressure and increasing trend of attempted entries, and illegal entries to BiH, of nationals of high migration risk countries.
Moreover, due to registered cases of using cargo space of freight motor vehicles for smuggling migrants, BP BiH has been implementing measure of strengthened control and obligatory check of all freight motor vehicles entering BiH from Serbia and Montenegro.
The detected illegal migrants come from the following countries: Syria – 123, Libya – 65, Afghanistan – 51, Pakistan – 45, Palestine – 39, Morocco – 22, Algeria – 21, Iraq – 17, Turkey – 14, Iran – 12, five from Tunisia and Cuba, three from India and Albania, two from Bangladesh and Egypt, one from Somalia, and 20 persons from the Kosovo area./IBNA