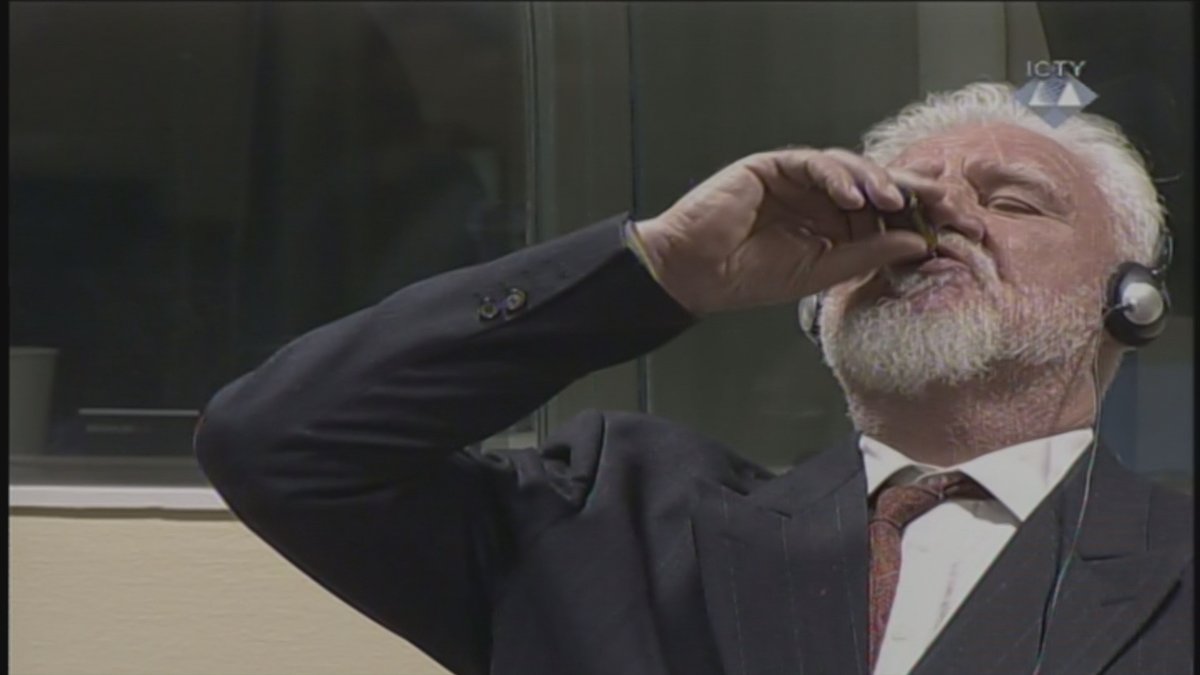 The Hague Tribunal confirmed Bosnian Croat war leader of Croatian Defending Council (HVO) and Herceg Bosna territorial unit, Jadranko Prlic, is sentenced to 25 years in prison.
What's more, the Appeals Chamber confirmed the sentence of 20 years of prison to Bruno Stojic. After confirmation of the 20 years sentence to Slobodan Praljak, he shouted that he is not a war criminal and that  the Hague Tribunal is not relevant. He then proceeded in drinking an unknown liquid from a small container, inside the courtroom. He and the defending attorneys claimed that he took poison. The session was broken until the medical team examine Praljak. It is uncertain whether the Chamber continue the session and finish reading the final verdict in the last Tribunal case.
Despite the hopes of Croatia, the Tribunal in the final verdict confirmed that the state's leadership, at the time, was involved in the war in BiH and confirmed that Croatia committed aggression on BiH as an independent state.
Also a big surprise was the decision that the destruction of the Old Bridge in Mostar was not a war crime but a legitimate military action since the bridge was the link over river Neretva, which was used by Bosniak Army of Republic of BiH to supply military units.
Slobodan Praljak passes away in the hospital
Slobodan Praljal, aged 72, died in a hospital in The Hague, according to reports from the Croatian media, which were later confirmed by Hina.
Earlier, the Dutch police had declared a crime scene the courthouse where Praljak swallowed the poison./ΙΒΝΑ