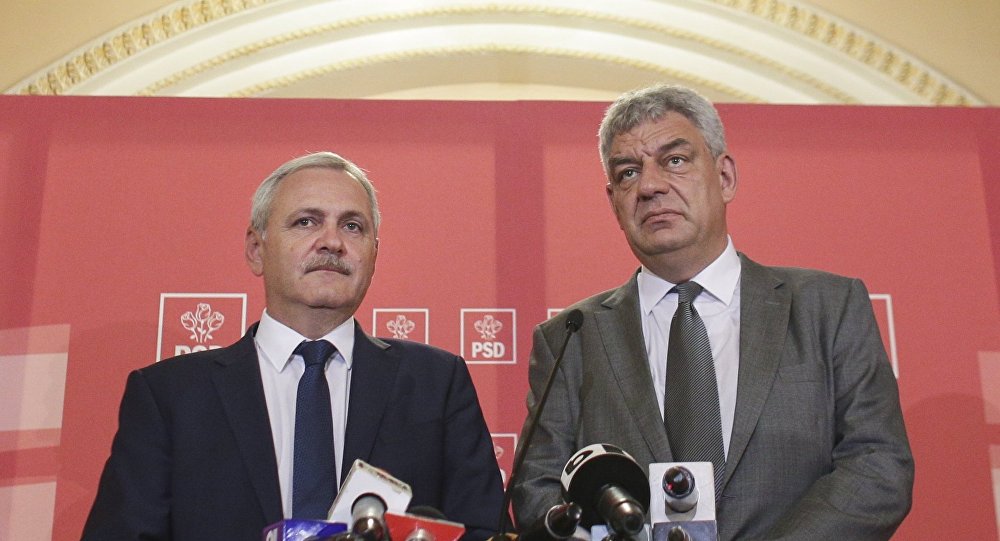 New political upheaval might have hit Romania, since, local media report on an ongoing crisis between the PSD leader Liviu Dragnea and Prime minister Mihai Tudose, as the former is apparently considering changing PM again.
The head of Romania's ruling Social Democratic Party (PSD), Liviu Dragnea will possibly follow the same procedure as last year, when his party and the Alliance of Liberals and Democrats (ALDE) ended up changing the then premier, Sorin Grindeanu, "via a no-confidence motion it filed against its own Government", reads romania-insider.com.
In June 2017, was the first time in the country's politics, that the governing coalition was filing the no-confidence motion against its own Government, and elaborated on the matter by explaining that Grindeanu had not managed to implement the governmental programme.
Even if there are possible PSD members who could take the PM's position -namely Niculae Badalau and Paul Stanescu- Dragnea's plans could hit a brick wall since "replacing their own prime minister for the second time could put PSD in a difficult position as president Klaus Iohannis said he wouldn't appoint yet another PM representing PSD if this were to happen."…/IBNA
Photo: Octav Ganea/AFP