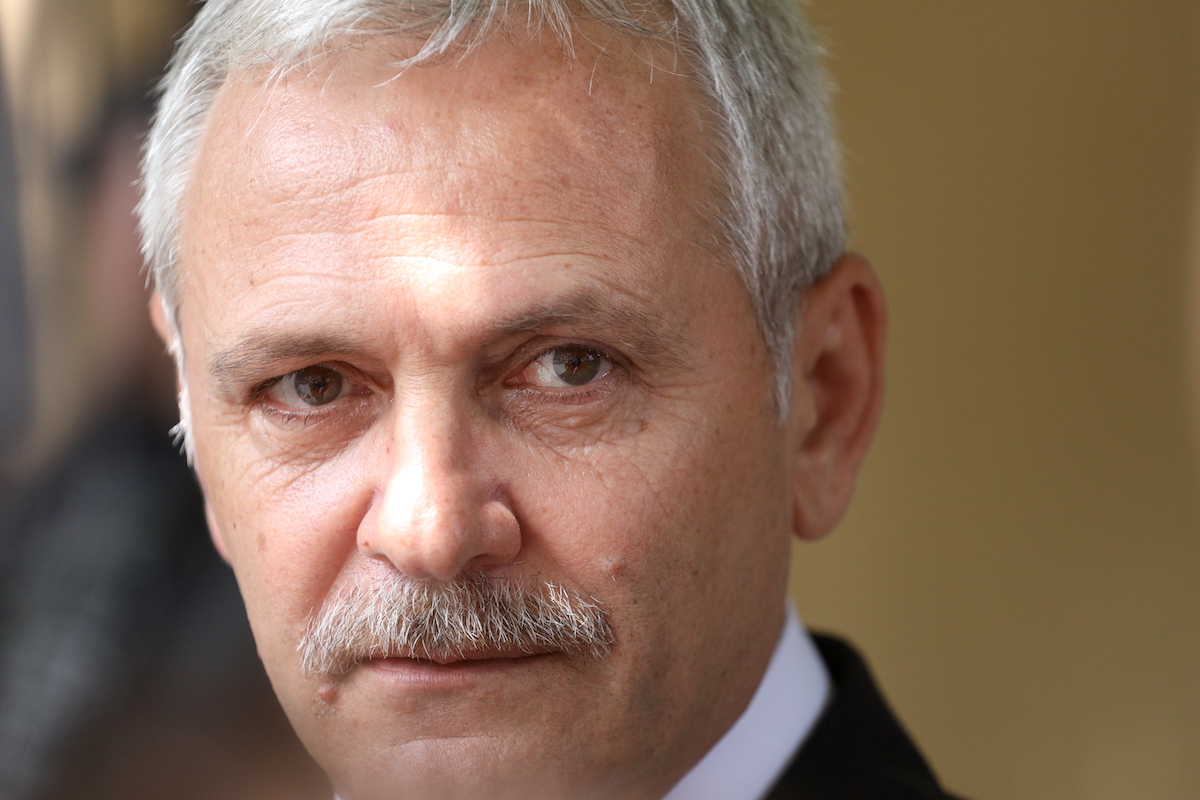 "Ambassador George Maior had a stance that was not approved at the central level in the Foreign Ministry or the government and it does not represent the Romanian Foreign Ministry's stance.
His role is to promote the national interest … and he is required to abstain from public statements that can negatively affect bilateral relations with other states."
The above lines were part of the statement issued by the Romanian Ministry of Foreign Affairs on Monday, after the country's Ambassador to the U.S. George Maior told the media (also on Monday) that a letter sent by former New York mayor Rudolph Giuliani (now a lawyer for U.S. president Donald Trump), criticising the country's anti-corruption policy, was the result of lobbying efforts by "individuals who have justice problems".
Romania's news agency Medifax published Giuliani's letter on Sunday; the letter caused mixed reactions in the country and read: "I am writing to express my concerns about continuing damage to the rule of law in Romania being done under the guise of effective law enforcement."
Moreover, he expressed a personal opinion about the former DNA head Laura Codruta Kovesi saying as Balkan Insight reads, "that efforts to strengthen the rule of law in Romania had been 'severely undermined' by the recent 'excesses of Romania's National Anticorruption Directorate, DNA, under its former Chief, Laura Codruta Kovesi'. Giuliani added that "an amnesty should be given to those who have been prosecuted and convicted through the excesses of the DNA since the implementation of the secret protocols, including many innocent people who have been sent to jail".
Liviu Dragnea's reaction to the letter and the incident with the Romanian Ambassador to the U.S.
On Tuesday, Romania's Social Democratic Party (PSD) head, Liviu Dragnea, reacted to Giuliani's letter, noting that he "really put his finger on a still open and painful wound, which Romania should treat sharply and courageously, if we want to remain in the family of democratic states in the North-Atlantic space".
"The bitter conclusion of this letter is that the confidence in the Romanian justice system is seriously shaken among external partners and foreign investors", Dragnea wrote, referring to the part of Giuliani's letter that read: "This damage (to the rule of law in Romania being done under the guise of effective law enforcement) directly and negatively affects the flow of foreign direct investment in Romania, because no rational investor would invest assets in a place where the rule of law and the legal system are subject to manipulation by those in power."
According the Dragnea, the President of the country, Klaus Iohannis, who was the main recipient of the letter, can no longer turn a blind eye to Romania's justice issues, claiming that everything is fine.
Concerning the Ambassador's stance, the PSD leader believes that Maior "clearly exceeded his mandate" and lost the trust of the American partners, as romania-insider.come reports.
In a Facebook post, Liviu Dragnea said, "We won't get healthier as a country, society and nation until we publicly condemn these abuses and those who committed them will be brought to answer before the law. This is the only guarantee that such atrocities won't repeat in the future."
Romania has recalled its U.S. Ambassador, George Maior…. / IBNA
Main Photo: Liviu Dragnea